The former president of Nissan Carlos Ghosn, investigated for corruption, escapes from Japan and comes by surprise to Beirut | Economy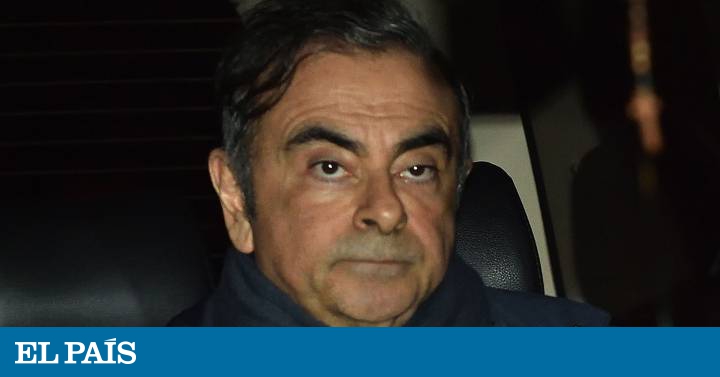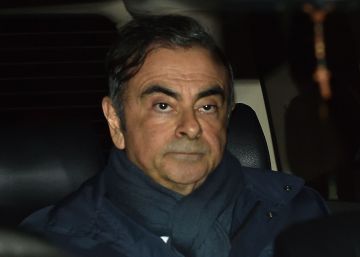 The former president of Nissan-Renault Carlos Ghosn, accused of financial embezzlement and waiting to be tried in April 2020, has escaped from Japan and landed on Monday night in Beirut, capital of Lebanon. The information, advanced by the France Presse agency, has been confirmed by himself in a statement, in which he says that "he will no longer be a victim of a rigged justice system."
The details about how Ghosn are unknown, on probation under strict surveillance measures, has managed to outwit police supervision. Lebanon, the employer's country of origin, 65, does not have an extradition law for its citizens. Lebanese newspaper Al-Joumhouriya and the Japanese public chain NHK have reported that Ghosn landed in Beirut on a private plane from Turkey, although details of the route he followed to reach this country in West Asia are not yet known. Ricardo Karam, a well-known television presenter and personal friend of the protagonist, also confirmed this end, ensuring that "he is already at home". On Monday night, the family residence in the capital was protected by a group of security guards, and several lights inside were on. In Japan, the businessman was facing a trial that could represent for him a long sentence in Japanese prisons.
Ghosn, who holds French, Brazilian and Lebanese nationality, has had harsh words against the Japanese judicial system: "Guilt is taken for granted, discrimination is rampant and the most basic human rights are denied [...] I have not escaped justice, I have escaped injustice and political persecution. " The text adds that he will address the press, "with which I can finally communicate freely," next week. The government of Japan, for its part, has not yet commented on it.
Carlos Ghosn became famous as the architect of the renewal of Nissan and its alliance with the French Renault in 1999. The businessman was arrested for the first time on November 19, 2018, accused of tax fraud, for which he spent 108 days in provisional prison. Ghosn was accused of diverting company funds for personal purposes, as well as hiding part of his salary for years to avoid taxes. Through this framework, the Brazilian businessman allegedly pocketed up to 9.2 billion yen, more than 70 million euros. "These are acts that cannot be tolerated," said then his successor, Hiroto Saikawa, who in September of this year he resigned accused of similar chargesdeepening the leadership crisis of the Japanese automaker.
Ghosn, who has always maintained his innocence and even broadcast a video in which he claimed that the accusations were part of a plot orchestrated by other Nissan managers, he remained on probation although subject to exhaustive surveillance. On April 25, a Tokyo court imposed conditions such as the delivery of his passport, the prohibition to leave the country, the installation of surveillance cameras at the entrance of his residence and the periodic delivery of the recordings to the authorities. Another restriction prevented him from maintaining contact with his wife Carol, because of his alleged involvement in the case. His movements in Tokyo, in short, were restricted: there were cameras in front of his home and the only Internet access he had to do in the offices of his lawyers.
Despite the accusations against him, Ghosn has not ceased to be considered a national hero in Lebanon. The businessman is a source of pride for his countrymen, many of whom expected precisely to return to their country of origin to get involved in their national policy. Ghosn was born in Brazil, where his paternal grandfather emigrated in search of fortune, but grew up in Beirut.