The former number two of the Police and the ex-wife of Bárcenas, in the Kitchen commission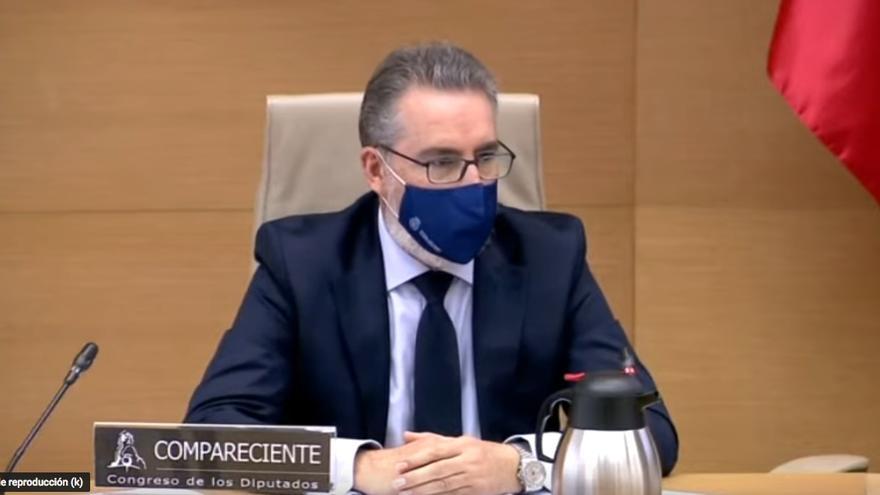 The parliamentary commission on what is known as "Operation Kitchen" hear this Thursday the version of one of the main defendants, the former number two of the Police Eugenio Pino; and of Rosalía Iglesias, wife of Luis Bárcenas, who was allegedly the object of surveillance and who testifies from prison.
The deputies that make up this commission meet one more Thursday in the Congress to investigate the "para-police operation" allegedly orchestrated in 2013 by the Ministry of the Interior to follow the family of the former treasurer of the PP in search of compromising documents for the party. A matter that the National Court is investigating within the Villarejo case.
This day is the prelude to a series of key sessions for the commission, which will receive appearances every Thursday such as the family's driver and alleged police confidante (May 20); former commissioner José Villarejo (May 27); the former Secretary of State for Security Francisco Martínez (June 1) and the former General Secretary of the PP María Dolores de Cospedal and her husband, Ignacio López del Hierro (June 2).
The last will be the former Interior Minister Jorge Fernández Díaz, accused, as his second, at the Hearing; and the former president Mariano Rajoy, who appear on June 10. But, before that happens, this Thursday it will be the turn of the former Deputy Director of Operations (DAO) of the Police Eugenio Pino, also a defendant and who was blamed by an investigator for having participated in the operation at his request or for authorizing payments to the driver with reserved funds, although they denied that there was an operation called Kitchen. During his statement before the judge of the National Court investigating these events, Pino pointed even higher, to the former director general of the Police Ignacio Cosidó, who, he said, was aware of the operation, and assured that he did not initiate it because he did not He had the capacity to make such a decision, according to legal sources at the time.
After Pino, Rosalía Iglesias will appear, who was the subject of alleged monitoring and surveillance and is listed as injured in the court case. He is expected to testify by videoconference from the Madrid prison of Alcalá, where he is serving a sentence for the Gürtel case.