The former head of Caixabank security implicates Fainé in the Del Rivero investigation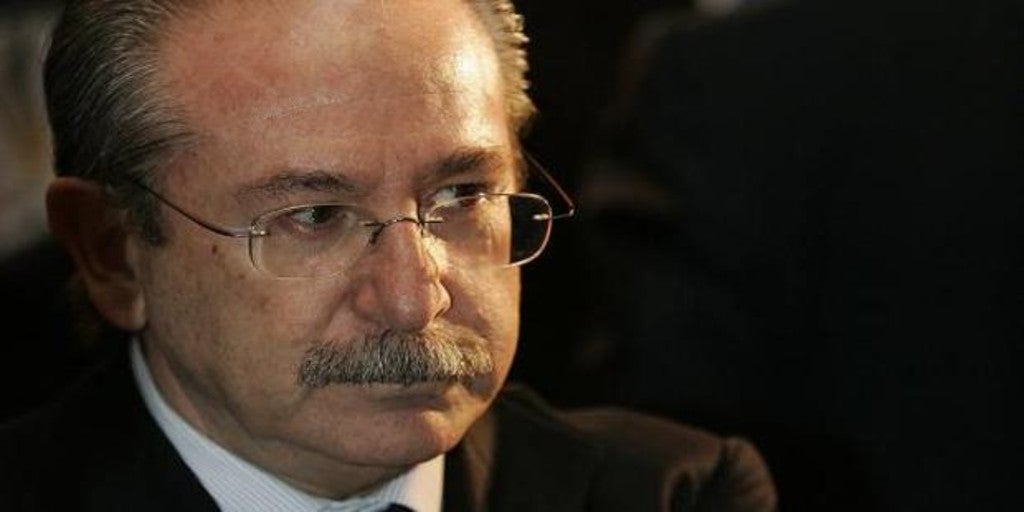 Madrid
Updated:
save

The former head of Caixabank Security, Miguel Ángel Fernández Rancaño, stated this Tuesday before the judge that reported to the former president of the bank, Isidre Fainé, from the reports that the Cenyt Group was supplying by Commissioner Villarejo, hired at the initiative of Repsol to monitor the relationship between Sacyr and Pemex, which could pose a threat to the oil company.
Fernández Rancaño, retired commissioner, has come to testify together with Rafael Araujo, who was Director of Corporate Security at Repsol, and his number two, Rafael Girona. All three are charged under the 'Wine' project an entrustment to the Cenyt Group by commissioner José Manuel Villarejo developed since the end of 2011 and which would have gone through spying on the former president of Sacyr, Luis del Rivero and other people around him.
According to the legal sources consulted by ABC, Fernández Rancaño has acknowledged that he transferred the reports that Cenyt was generating to "his superiors", as well as pointed out that dispatched with Fainé on this matter, as he did with the rest of matters relevant to Caixabank's interests from the point of view of the Security position he held.
As he explained, he, who was a policeman for more than thirty years, did not know Villarejo "at all", nor did he know his companies. The hiring took place, as said, at the request of Repsol and its Safety managers, What did that company propose?. Neither at that moment nor in the months in which the services were extended did he know that the commissioner was still active: He always thought he was in second duty.
They deny that it was espionage
It is the same thesis that Rafael Araujo has maintained, who has insisted that he thought that Villarejo was no longer in the Police. It is a relevant fact, because being, as he was in 2011, a public official, his hiring has led to an accusation of an alleged crime of bribery. In any case, he had heard of Cenyt, in the terms of a solvent and qualified company in this type of investigation and he knew Villarejo once when they agreed in a public ceremony.
However, both have denied that the commission had anything to do with espionage. Rancaño has insisted that no received no personal information from Del Rivero or any other individual. Along these lines, he has described Villarejo's reports as press clippings and compilations of documents from the commercial register and explained that precisely for this reason, the work lasted so little. They did not have quality, according to other sources present in the interrogation.
Thus, he denies that there were call traffic, just like Araujo, who has insisted that signs that the Villarejo companies were committing some kind of irregularity had been appreciated, he would have suspended the order.
Regarding its terms, both, in response exclusively to the judge and prosecutors, have explained that the amounts were not high so they were managed from the respective security areas as minor contracts, according to the sources consulted.
After the statements of those investigated, it is the turn of the main injured party, Luis de Rivero, who has been summoned this Thursday at the National Court to appear, if he wishes, as an accusation in the proceedings.
Personal data and call traffic
According to the investigators, Caixabank and Repsol, represented by their security officers, entrusted Cenyt with investigating Del Rivero, his wife and his security officer, as well as the former financial director of Repsol and Pemex, who they assumed had partnered with Sacyr Vallegehermoso to get control of the oil company in which days before the syndication strategy was known, it had bought shares.
In addition to a battery of audios of conversations between Girona, Fernández Rancaño and the lawyer for the Villarejo companies Rafael Redondo, the investigators intervened in the records after the arrest of the commissioner huge documentation about the 'Wine' project, like the reports they were writing from Cenyt.
They include the initial budget, 475,000 euros and up to 925,000 if the objectives were met or 675,000 without guarantee of success. In total, credits were found in Cenyt accounts for the amount of 413,600 euros, of which 218,900 euros are paid by Repsol and 194,700 euros by Caixabank.
However, dated June 2012 a new economic proposal appeared "in order to pay for the expenses derived from the establishment of a Security Control of a transport (Beaconing, Communications control, On-site control equipment, Image of objectives of interest) "whose amount is" subject to assessment ", as explained by the judge in his indictment. It ranges between 750,000 and 1,250,000 euros.
Media provision
Among that documentation, there appears "a summary of the personal and telephone contacts" of Luis del Rivero and his call traffic throughout the fifteen days from October to November 2011, just like consist of his wife's for a month (May to June) of 2012. Includes a list of numbers with which he would have "had telephone contact" related to the Pemex project on Repsol. It specifies that you have taken it from the "regular use of call traffic analysis" that Cenyt works with.
Along with it, a report with "the reflection of the constant access and use of call traces of the main objectives, mainly about Luis Del Rivero" and another called "Wine negotiations" that reflects "Personal data" of the former president of Sacyr "as well as his wife and children", including the mobile number, the car you use and the affiliations of people linked to it.
There is also a list of the means that in theory, Villarejo was going to make available to clients, such as an active information gathering device, four countermeasures, twelve cars and five motorcycles for surveillance and a variety of recording equipment, in line with the curator's other projects.