The forgotten music of María de Pablos, first woman with baton in Spain | Culture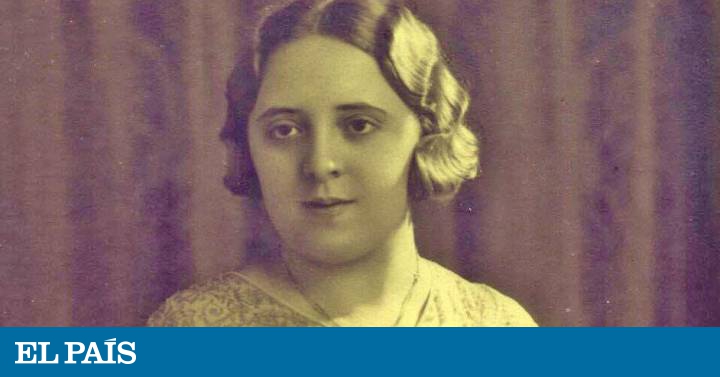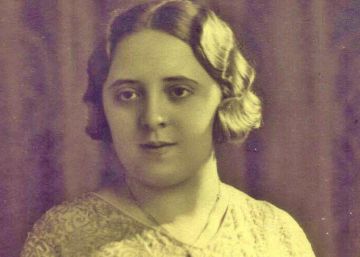 When Nadia Boulanger had to qualify María de Pablos wrote: "Very music – very interested – has done a great job of imagination. He has real artistic gifts. " These words turn out to be gold from the teacher who counted Zubin Mehta, Daniel Barenboim, Leonard Bernstein, Aaron Copland, Igor Markévich, Yehudi Menuhin, Philip Glass, Quincy Jones or Astor Piazzolla as pupils. Some of the students triumphed after passing through their classroom in Paris during the 20th century. But in the list is not found the Spanish composer and director: one of the most brilliant and forgotten figures of the generation truncated by the civil war.
A De Pablos, born in Segovia in 1904, was the time to break barriers. And for two decades he did. She won the extraordinary end-of-career prize at the Conservatorio de Madrid, where she was a student at Conrado del Campo. She was the first woman to receive a scholarship to the Academy of Fine Arts in Rome. From there he went to Paris to follow the formative trail of Manuel de Falla or Joaquín Rodrigo in the classes of Paul Dukas and Boulanger. It became the first also to get on a podium with baton in front of the Union Radio orchestra – "although his main interest was always the composition", remarks Pilar Serrano, studious of his work – and did not stop paying attention to the European avant-garde for the works he composed.
Among them the symphonic poem Castile, that will be heard this Friday at the Monumental Theater of Madrid, interpreted by the Spanish Radio and Television Orchestra and run by José Luis Temes. It will be the first time that it has been interpreted since the 1930s. "It's really bright and risky for its time. Know perfectly the most groundbreaking European music, baby of the first Schoenberg or the orchestrations of Richard Strauss, "says the teacher.
"It's really bright and risky for its time. Know perfectly the most disruptive European music, "says José Luis Temes
The concert is part of the necessary recovery of the creator. Not only will your music be recovered in public more often, thanks to the fact that Juan de Borbón Foundation He has commissioned the transcription of his work. In addition, the City of Segovia has promoted a contest for women composers with her name, as an account Marifé Santiago Bolaños, writer and until this legislature, councilor of Culture in the city.
But his career is an example of the deposit of talent that was filled in the road and wasted. A spring full of mystery, on the other hand. The eldest, in the case of María de Pablos, her silence. That trace of magic fell tragically after entering a psychiatric hospital in the 1940s. Nearly half a century apart. Until his death in 1990 without anyone understanding why.
"Maybe because being an artist and a woman at that time was difficult to reconcile. Among us, we may have a Camille Claudel, the French sculptor, "says Marifé Santiago. Only conjectures come close to explaining the loose ends. Maybe an outbreak, maybe a depression. With all certainty a constant feeling of disengagement. The evidence of feeling continuously out of place. "The great difficulty is that we have not found the clinical history and it is very likely that it would be destroyed after his death," says Serrano Betored, who is currently working on a biography about her.
Being an artist and a woman at that time was difficult to reconcile. Among us, we may have a Camille Claudel, the French sculptor, "says Marifé Santiago.
María de Pablos showed her gifts from a very young age. With an Extraordinary Prize in the Madrid Conservatory after studying with Conrado del Campo, he wanted to start his career. But as a precaution, his father, a postal official, advised him to appear at the oppositions of his own company to help. Just in case. In this, he also witnessed labor changes in action: Correo was the first public company that opened its job offers for women.
But María was going to get another brand: the scholarship for a composer in the Academy of Fine Arts of Rome. Traveled, yes. But with his mother. And from there to Paris … To study at the École Normal de Musique with Dukas, as other Spaniards had done, and also with Boulanger. In both European capitals he composed, he saw, he knew, he studied … Until he mysteriously returned to Spain and gradually went off after entering the Esquerdo de Carabanchel Sanatorium, in Madrid. The echoes of what he composed between the 1920s and 1930s -su Castile, its Ave Verum, its Romantic sonata, his opera The infanta disdain, their songs, their Musical notes… – they remained in his head while the scores were becoming forgetful until he died in 1990.
Until now, when several experts and scholars like Mariano Gómez de Caso, who published the first book about the composer or Pilar Serrano, Antonio Alvarez Cañibano and Noelia Gómez, musicians like Temes or institutions such as the Juan de Borbón Foundation and the Segovia City Council He has proposed to unearth it and return it to musical life.