The forest and the word | Babelia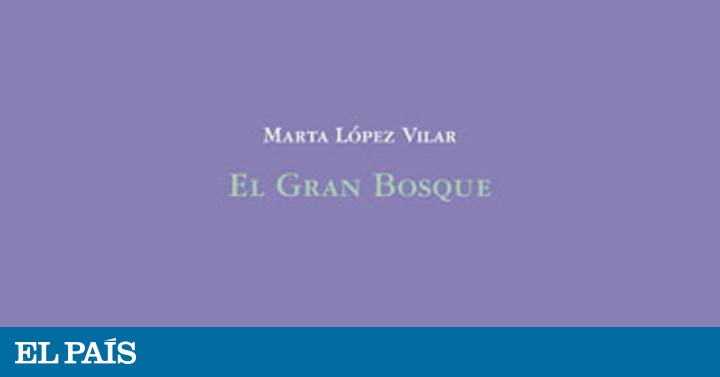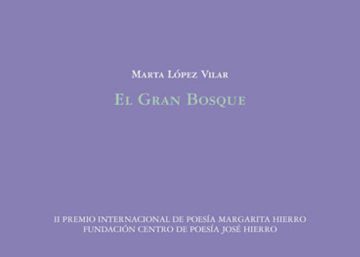 Marta López Vilar (Madrid, 1978) is part of the cam of poets whose work has appeared well completed in the 21st century, after much of the debates that crossed the successive waves of young poetry in the late twentieth century. His last book, The Great Forest, It is a text of maturity, a solvent and very unique load of meditative and refined poetry. It shows, on the one hand, an exteriority that we discover through our own names that tell us about a city, Debrecen, that inspires the book and in which the author lived for a while, and, on the other, an inner life made of moods and consciousness.
The Great Forest It is the lyrical cleansing of that unrepeatable time. López Vilar has the ability to balance in his poems, all in prose, mostly brief or very brief, but without disregarding the proximity of the narrative and detail in the most extensive (Epilogue and say the snow), a metaphysical bet, of inquiry into the word ("there are born gardens precipitated towards language"), of search even, with the reflection or foreshortening of recognizable spaces, of areas of reality that are familiar to us and, therefore ( Simonffy Street, the Christmas candy square, the Bakery, the house lived, the train, a broken tram …), part of the experience.
We could speak in this respect of a poetry of knowledge with figurative edges. Illuminations of a complex inner world, beset by emotions, with approaches to everyday life. He did it in the book In the waters of October (2016), with the classic world and travel as a backdrop, and it does so in this compact and unitary volume, kaleidoscope of a sentimentality that merges with what was / is life in a limited and provisional world, to which the poetic subject arrived one day to live it, but in which that desire is not fulfilled but in a fleeting and incomplete way when he returns ("Rebuild the tram, the Synagogue, the Forest of birds. And rest") . It is the place of time, the city that will remain in memory, it is the language that builds it and, at the same time, it builds itself to the limit of the inexpressible: "This is the writing of winter, unpronounceable. Then, just leave. "