The flu grows on the islands without reaching pre-pandemic levels or causing deaths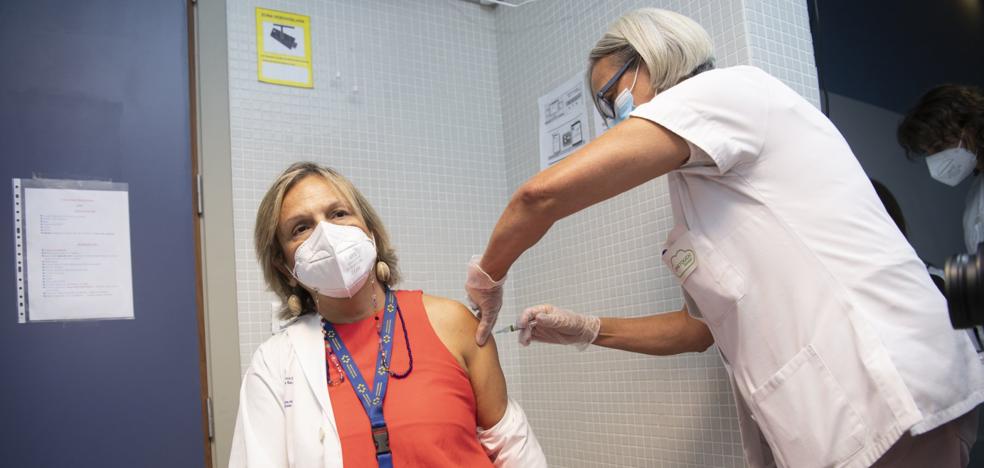 The 2021-2022 season closes with an incidence of 23.19 cases per 100,000 inhabitants compared to 150 points registered two years ago
The prevention regulations against covid-19 have contributed one more year to attenuating the effect of the flu among the Canarian population. Thus, the 2021-2022 flu season comes to an end without having caused any deaths in the archipelago for the second consecutive year.
"There has been very little flu. A little more has circulated than last year without reaching the level of what was in the years before the pandemic, "explains the head of the Epidemiology and Prevention Section of the General Directorate of Public Health, Amós García Rojas.
Specifically, according to
the latest influenza surveillance report in the Canary Islandsfrom October 4, 2021 and until May 29, in the archipelago they have been registered
19 cases of severe influenzaand in hospitalized patients, of which 18 were caused by type A viruses and one by type B. In addition, another 25 cases of influenza were recorded in hospitalized patients without criteria of severity, of which 22 viruses contracted type A and three type A. b.
No fatalities

These figures are far from those recorded between the fall of 2019 and the winter of 2020, when the covid pandemic broke out. That flu season ended in the islands with
36 deathsin addition to 250 cases that required hospitalization and 86 cases of severe flu.
for now,
During the current season, no deaths have been recorded from this disease., although the virus continues to be monitored by the epidemiology service since the seasonality of the flu could have changed. "March 31 is usually the end of the flu season, but we continue to work with these indicators. The covid has disrupted everything and the flu may have a different seasonality, which forces us to maintain active surveillance, "says García.
However, although the Epidemiology service is awaiting the data from the last week,
"The impact of the flu this season has been low», acknowledges Amos. Proof of this is that in the week of May 23 and 29, the virus had a
incidence of 23.1 cases per 100,000 inhabitantswhile the average incidence in the 2019-2020 season was 150 points.
Vaccination coverage against influenza this season was higher than that of the years prior to the pandemic, but not as high as that achieved in 2020-2021 when 79.4% of the target population was vaccinated: older than 64 years old, health workers and people at risk.