The first vaccines against the coronavirus are already heading to the Canary Islands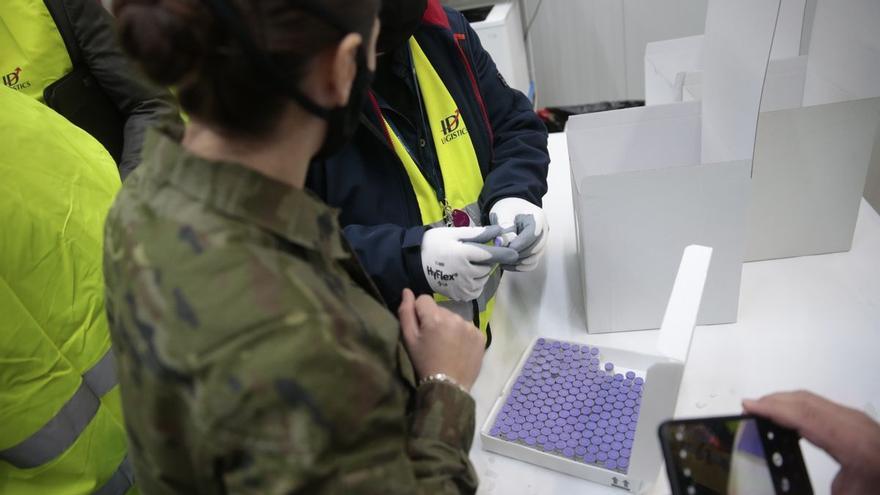 The Pfizer-BioNtech staff delivered the first covid-19 vaccines this Saturday morning to technicians from the Spanish Agency for Medicines and Health Products for their certification, as reported by the Ministry of Health.
After the arrival of the first doses to Guadalajara, the Army personnel have collected the trays corresponding to Canary Islands, The Balearic Islands, Ceuta and Melilla for air transport. The rest will be distributed by road.
As reported by the President of the Canary Islands, Angel Víctor Torres, through its official Twitter account, the first vaccines against covid-19 are already en route to reach the islands, where they will begin to be supplied tomorrow Sunday.
The logistics process organized by the Ministry of Health is carried out in this way to ensure that the first doses will be available to all autonomous communities and cities tomorrow morning, thus allowing vaccination to begin the same day.
It is therefore an early departure, since weekly deliveries will take place starting Monday with an average of 350,000 doses, a procedure that is similar throughout the European Union.
ID Logistics, a specialist in pharmaceutical logistics management, has been selected to receive the first shipment of vaccines against Covid-19 from Pfizer in Spain, the preparation and packaging of the vaccine, for subsequent shipment to all of Spain within a period of 24 hours.