The first UP2U days of the Camino de Los Valores start this Thursday and Friday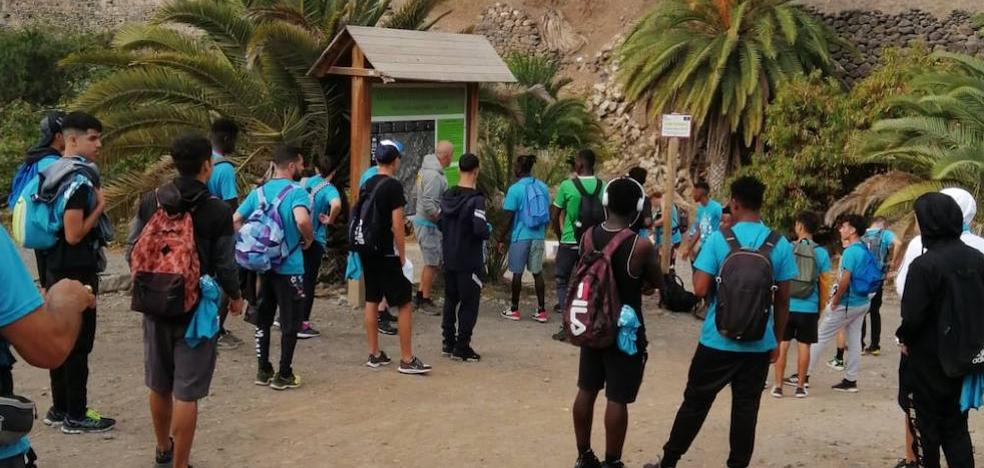 Santiago's road
They will take place the days before the Path of Values, which will be held on September 3 and 4 and in which 123 minors will participate
This year for the first time the first
journeys of the Path of Values ​​– Walking for La Paz in
San Bartolome de Tirajana, organized by the Association
UP2U Project – It's up to you, same institution that plans the road. They will be held at the Pancho Guerra House of Culture in Tunte on
September 1 and 2, the days prior to the sixth edition of the Camino, which will be held on the 3rd and 4th.
The participation of speakers such as
Jero Garcia, athlete and visible head of the Hermano Mayor program,
Juan Antonio Corbalan, doctor and former Real Madrid basketball player,
Louis Celeiro, journalist and defender of the Way,
Ildefonso de la Campa, who is the manager of the Xacobeo, the academic
Jose Ricardo Pardo the consultant
John Ferrer and the deputy director of the IES Francisco Hernández Monzón,
Begona Crespo, pilgrim and UP2U volunteer.
The Councilor for Culture of San Bartolomé de Tirajana, Elena Espino, highlighted "those speakers, explaining their life and experience, make it possible to change and grow by choosing a different path."
The Path of Values

El Camino de Los Valores, for its part, is an initiative of the UP2U Project- Depends on You, which offers minors the possibility
in a situation of vulnerability to interact in another social environment that gives them new references and thus ensure that other principles are installed in them.
The group of pilgrims will cover a distance of
49 kilometerswhich goes from
Galdar to Tunte. They will divide it into two days, ending in this last location on Sunday, September 4.
In this edition a total of
123 youth, including some young people from Ukraine and Mali. This year the motto of this initiative will be "Walking for Peace", in order to vindicate the end of that
war conflict and others in the world.
Charity market

In addition, in this edition there will be two
solidarity markets. The first of them will be located in
Tejedawhere the first stage ends on Saturday 3 and the second in
Tunte, where the tour concludes on Sunday 4.
Products will be sold in these markets
created by the minors themselves in their centers and foster homes. The profits collected will go to an association that works with the
ukrainian refugees and that will be chosen by lottery at the end of the path.