The first Telephone of the Solitude of the Mayor of Spain is underway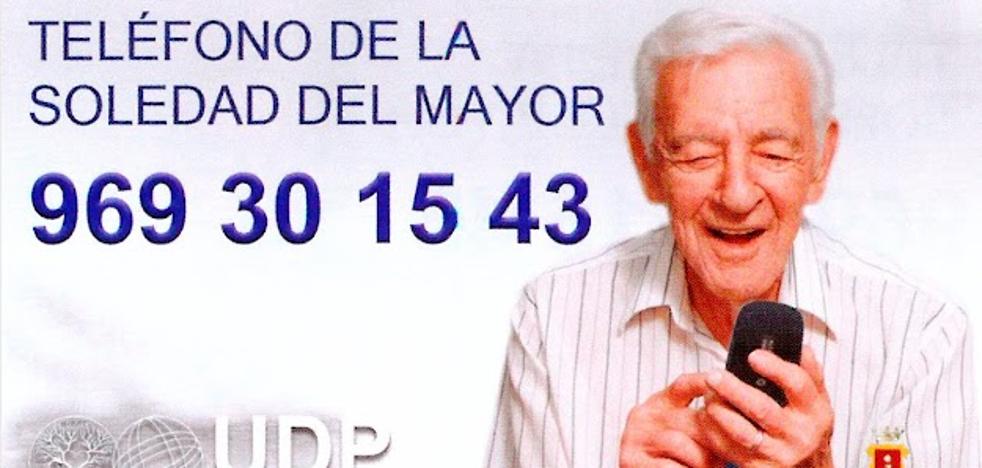 It has begun to work in Cuenca with pensioners as volunteers after it was detected that many older people have been left alone due to the mortality of the pandemic.
The first Soledad Telephone for the Elderly in Spain has begun to function in Cuenca as a pilot experience developed by the Democratic Union of Pensioners (UDP) and the Social Services of the Cuenca City Council. The 969 30 15 43 is used, on the one hand, so that older people who feel alone can call to chat for a while with a volunteer from the UDP and with other users. In addition, these same volunteers telephone the people who have previously requested it.
"The pandemic has affected us all, but older people more," explains Justo Mora, vice president of the UDP in Cuenca. "Many older people have been left alone and we have decided that we had to communicate with them. Although after the pandemic life goes on, many people continue to suffer from that great illness that is loneliness after having suffered from that situation and this service helps us a lot to alleviate it, "says Justo Mora.
Video calls by Whatsapp

Finally, it has been decided to establish a video call service that operates from a switchboard located at the UDP headquarters in Cuenca and is attended by 53 volunteers from this association. The video call is made through the Whatsapp application, which allows the elder not only to speak with the volunteer pensioner but also to see him. A program that allows you to connect up to 250 users at the same time.
The Telephone for the Elderly works from Monday to Friday from 10 a.m. to 2 p.m. and from 5 p.m. to 8 p.m. When a person calls this number, a profile is first opened with their characteristics and needs and then UDP volunteers come to their home to check the tools they have to access the service, install the program and train them in basic notions. such as the use of the mobile and WhatsApp or how to make a video call. Below you will be included in the list of service users who will be assisted when needed by the UDP volunteers.
"The elderly who use it only need to have a mobile phone or a tablet. Our technicians are in charge of incorporating the necessary application for the telephone or device and we can even provide them with an electronic tablet so that they can communicate", explains the vice president of the UDP, who sees something common in all users: "Their need to move their loneliness". A pioneering service that will soon be extended to the rest of the province of Cuenca.