the first smart store in Spain arrives in July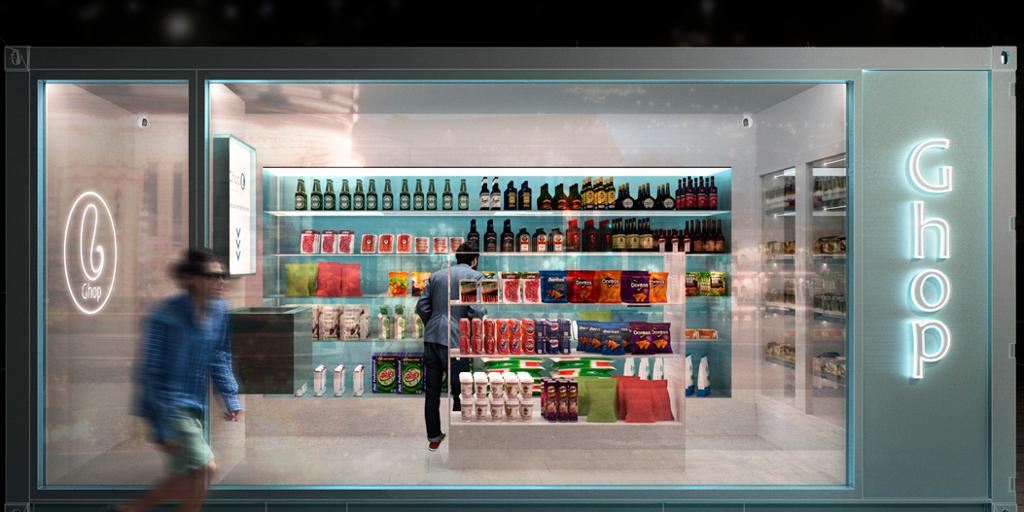 Updated:
Keep

Next July the first smart store in Spain will open its doors in Madrid. This launch will allow different brands to enjoy the benefits of this new channel for the first time. The store has been devised by Ghop, a start-up that aims to respond to consumer demands, revolutionizing a sector where immediacy is increasingly important every day. Its proposal is small establishments (15 m2), at street level, open 24 hours and no staff in store. This new convenience format offers a face-to-face and immediate sale, without queues, anytime, anywhere.
The technology used automates and centralizes all the operations and resources of the store. This includes user check-in, product recognition at checkout, remote assistance, mobile payment and door opening after verification, as well as video surveillance and automatic stock management in real time. . Ghop summarizes the shopping experience as: «Get in, get in, get out».
The Spanish company thus intends to optimize the physical store, the main shopping channel for users, and bring the offer closer to them by atomizing the large hypermarkets. "The big question for brands today is how to get closer to their consumers," says Lino Monteagudo, co-founder of Ghop. «What if we divide a supermarket into small portions? We already have done".
On the other hand, the smart store could increase profitability by centralizing support and allowing a single person to serve multiple small stores located in different locations. In the words of Juan de Haro, another of the founders of Ghop, "digitization is on everyone's lips today. We have been able to do it in convenience stores. Now shopkeepers also telecommute».
This smart store model already exists in other markets, such as Asia and the United States, where, for example, the Amazon Go solution triumphs. However, the third founders, Víctor de Haro, added: «We have adapted the idea to the singularities of the Spanish public. Our model focuses on revolutionizing the consumer experience and offering them that immediate purchase they are looking for. We will show a shopping concept that has not yet been seen in Spain».
One of the questions that may arise as a result of this type of sale is related to thefts. When an individual steals or engages in uncivil behavior, the intelligent video surveillance system triggers an alarm. Here, the assistance team verifies what happened and takes charge of the situation, being able to deny them entry to the stores in extreme cases. As theft cases tend to be concentrated in a small percentage of the population, it will be easy to eradicate theft in a short time. In this sense, Lino Monteagudo, co-founder of Ghop, explains: «Anonymity has a big problem and it is that it brings out our less responsible side. This is a reality and not only in stores. You can see examples of it on Twitter on a daily basis. That is why our clients have first and last names. "
Ghop is a Spanish startup that unites distributors and food brands with strategic locations where they can get the most out of their stores. Thus, distributors enter the convenience market and get closer to their end customer. In addition, the user has a nonexistent offer so far, especially at certain times and in certain locations.