The first rotation of the XXXVI Lebanon Brigade arrives in Gran Canaria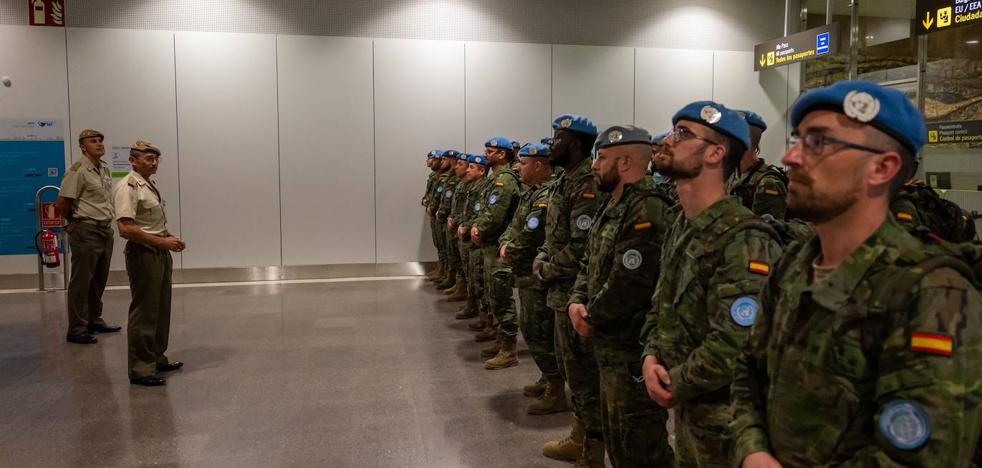 land army
The 16th 'Canarias' Brigade has led the contingent generated by the Canary Islands Command of the Army, which has collaborated with the Lebanese Armed Forces in the south of the country
This Friday came the
133 military that make up the first rotation of the three of the BRILIB XXXVI contingent, 58 bound for Madrid, 49 for Tenerife and
26 to the island of Gran Canariaand who have been performing their duties in the
south lebanon During the last months.
After having successfully completed their mission, they were received by a representation of military authorities from the different units that have contributed personnel to the contingent. At the airport they received a warm and well-deserved welcome to the island of Gran Canaria from their family, colleagues and friends.
Another moment of the reception. /

C7

L
to 16th 'Canarias' Brigade has led the contingent generated by the Canary Islands Command of the
land army, giving continuity to the work started by previous contingents, with the task of monitoring compliance with UN Resolution 1701, collaborating with the
Lebanese Armed Forces (LAF) in the south of the country and along the Blue Line, a virtual line that separates Lebanon and Israel.