The first positive cases of coronavirus in athletes are confirmed in the Tokyo Olympic Village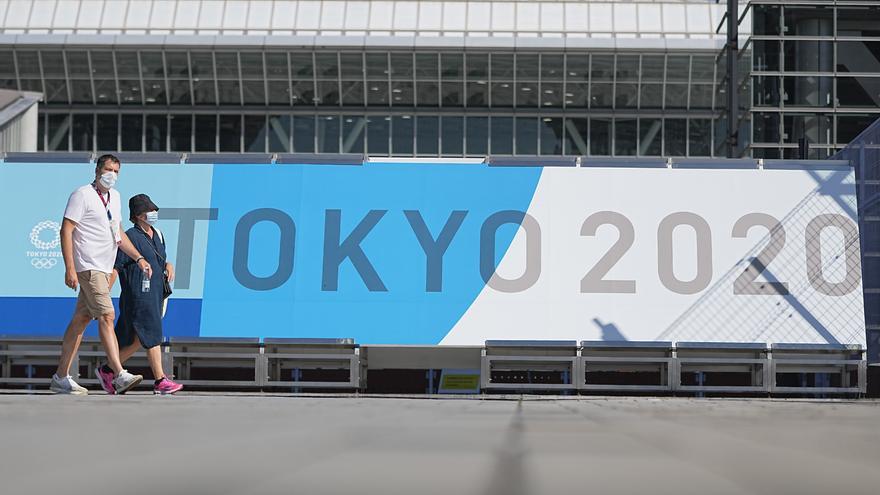 The organization of Tokyo 2020 Olympics reported this Sunday of the first two positives in covid-19 detected among athletes that are housed in the Olympic Village, five days after the inauguration.
Both athletes, of non-Japanese nationality, tested positive the day before within 14 days of entering Japanthe organizers detailed, who did not disclose further details about the cases for confidentiality reasons.
The first positives among the athletes of the Villa they meet a day after the first positive was revealed inside the residential complex located on one of the artificial islands in Tokyo Bay, that of a member of a foreign delegation.
The infections of these two athletes are part of the ten new positives reported today among the participants of the Games, the rest of those affected are not staying at the complex, including another athlete.
The two athletes from the Villa, as well as the resident who tested positive on Saturday, "They come from the same country and participate in the same sport, they came together in the same team", explained the Tokyo 2020 spokesperson, Masa Takaya, during a press conference to expose the measures against heat and covid-19 that they are adopting.
The rest of the team is isolated and "respecting the instructions" of the organization, which has already detected close contacts and has taken "action on the matter."
Tokyo 2020 did not reveal more information about itIt considers that "it would not be appropriate" to reveal who those affected are, although he pointed out that in the future "there will be other cases in which we will have to offer more information and we will do so, when the case arises."
"We never said that it would be a covid-free space, what we said is that it would be a safe space"said the organization, which stated that "adequate" measures are being taken to detect and isolate cases, to reassure residents who will come to residential facilities in the future.
Since last July 1, the organization has reported 55 positives in covid linked to the Olympic Games. among the more than 18,000 people who have arrived in the country since then and other people who reside in the territory.
These figures do not include other infections previously detected, like the two positives in June in the Ugandan Olympic team and other cases in the organization itself.