The first million Jesus Gil and everyone else | TV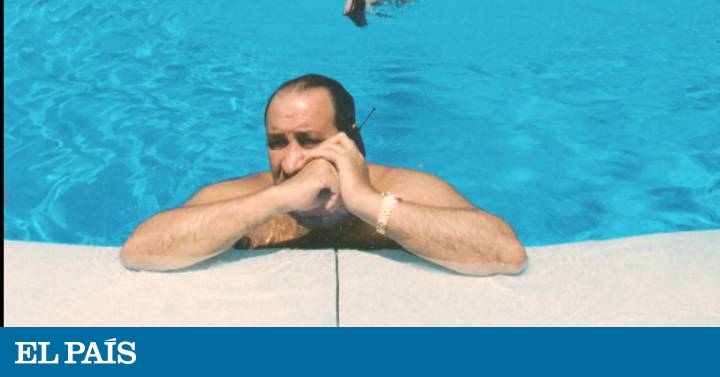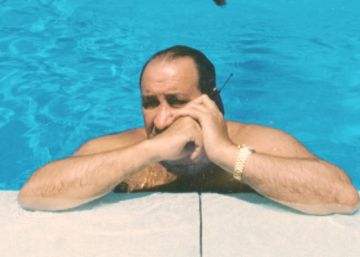 A lot in Doctor Esquerdo, a street in Madrid, was the first important business in the life of Jesús Gil. He had already worked in a workshop of spare parts and vehicles in Legazpi, "where then was the money", says a brother of Gil in The pioneer, the documentary series of Enric Bach and Justin Webster whose first episode premieres HBO Spain this Sunday; In that company Gil ended up selling about a hundred old trucks that he painted, putting them in pretty metal sheets and then those trucks left the drivers on the first ramps. But that plot of Doctor Esquerdo procured him the first million, and there is no rich man in the world who does not remember his first million. He charged him in thousand pesetas bills, threw him into the air when he got to his room and so he fell asleep, with the bills crushed by his body. Do those who sleep on it dream of money?
The pioneer It is a documentary of four chapters about what a man does to be rich and where he can go to be more. And on those two covered axes the work revolves around an anthological figure, that of Jesús Gil y Gil, who, in order to complete his ambitions, ends up modeling a society in his image and likeness. A way to be in politics, on television and in football, three fields of massive popularity: brick gives money but not fame; It is fame that gives money. For example. They did not let him build what he wanted in Marbella and went to the mayor's office with a populist campaign model that today would blush any aspirant ("I'm not a savior, I do not treat you in a paternalistic way, I am … one more! ", he said after establishing himself as Marbella's only solution, scolding his neighbors and clarifying that he was something different to everyone).
-Spain is a land of conquerors. Are you a conqueror? a journalist asked him in 1968.
-Conqueror itself no. I am, or I have, by creator. I'm going to create a city for 20,000 people because I have land for that.
"He was a visionary, where there was a plot of land with cows he guessed a city," says his son Miguel Ángel Gil. He was referring to Los Angeles of San Rafael, near Madrid, a gigantic urbanization with sea (a swamp prepared to practice nautical sports) and mountain range. It worked like a shot, sold plots like churros. The creator, the pioneer, began to amass money in a big way. Everyone who wins the first million with a sale expects the first ten, the first hundred and the first thousand. Do others think of those who dream of so much money?
On June 15, 1969, in the new urbanization of Los Angeles de San Rafael, a crowded restaurant ended up sinking; It was described as "one of the great catastrophes of the Franco regime", which already has to be catastrophic. "Are there dead?" Gil asked when arriving and finding a devastating landscape of rubble, concrete and dust. "Asómese there to see what he believes, if there is or there is not," they replied. 58 corpses. His followers say in the documentary that he went to jail because he assumed guilt from the first moment when the fault was not his; his detractors, who never apologized, did not want to pay and when he was forced, he wanted to negotiate the compensation and paid late. He explained his version to Jesus Quintero years later. "It was not my fault or anything, but good," he said, wiping the sweat from his nose with his fingers, thumb and forefinger, in a characteristic gesture of his. "Many people had died and then I had to go buying dead to dead, which is hard to say but it was like that, because at the beginning (families) do not want to hear anything at all, but then what 'how much', and then what ' little 'Law of life. " The 58 dead were, according to their children, an incentive, a challenge, something to be encouraged to overcome, to prove to themselves to be able to get up. And prisoner Gil was the king of the jail, he had an office and the menu served him the best restaurant in Segovia, according to his eldest son; He was pardoned by the dictator Franco.
Can a real estate developer reach his professional and social summit after burying 58 people in his star project? Can. Proof of this is the surprise shown by one of the interviewees in the documentary when he has to talk about Los Angeles de San Rafael after the accident. "He fell down! He did not sell anything," he exclaims, as if the collapse of a restaurant with almost 60 corpses could have consequences.
"It was another world, I was very tender," Gil told Carlos Herrera to tell him that when he arrived in Madrid he agreed to a pension with "21 company ladies" from whom he was offered management. "I left because I could not study." Friends and family, fifteen years after his death, are not cut before the camera. "Before meeting his wife, he was a womanizer, very putero!" Says one of his childhood friends. That and the cars, the horses, the Futures, the bribes, the re-qualifications, the Miró of his city planning manager in the bathroom, the photo he published this month Vanity Fair with Gil and his two eldest sons in gold shirts about to explode, kings of Puerto Banus for depression of the rancid aristocracy. What do you dream after dreaming everything?
Gil did not invent anything, he only sophisticated it in its aesthetic decadence. Where Tony Montana with the raised lapels of his gaudy open shirt selling drugs, Gil sold instant happiness, like Berlusconi's Telecinco, a much more addictive drug that hypnotized everyone with horror, always asking for a little more. Under the monstrous seduction of a man who, like Mr. Burns, had given everything for a little more, there was a haunted Spain, the daughter of all the political and economic abuses, that made Gil the pioneer in something that continues to do so well. doing: monetize the attention, make the scandal money and power, put to quote the case they make you.
And boy, did we listen to Gil? More the more contempt he raised; contempt that ended up being recycled into a kind of scientific attention, object of theses and studies with a scandalous conclusion: it was only a man wanting to become richer and a country granting him the desire. He lay down on his first million and ended up sleeping on everyone. We did not deserve anything else then and we will not deserve it in the future because the rich do not reincarnate, money is reincarnated. And, above all, the subjects are reincarnated.
(tagsToTranslate) first (t) million (t) jesus gil (t) exalcalde (t) marbella (t) be (t) pioneer (t) good (t) business (t) follow (t) do (t) monetize (t) attention (t) scandal (t) money (t) power (t) put (t) quote (t) case



Source link