The first Leica camera with a photographic reel is auctioned for 14.4 million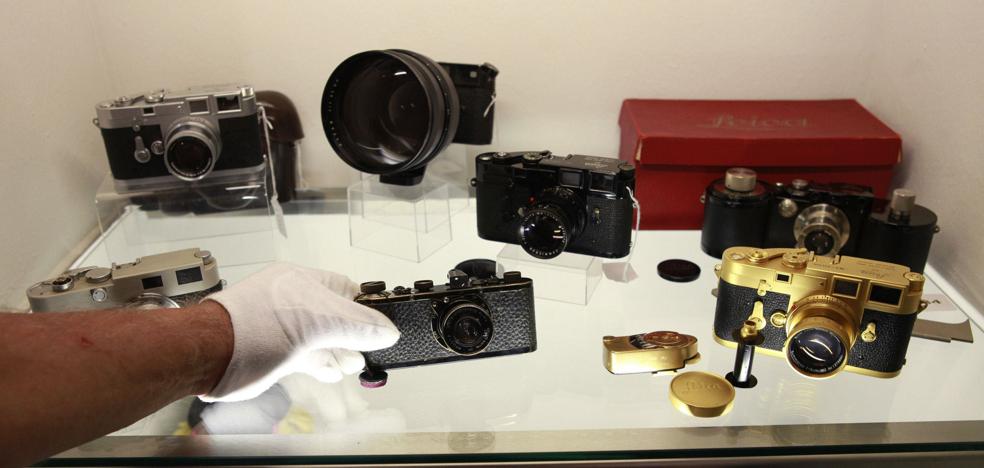 The prototype bears the name of its owner and inventor, Oskar Barnack.
The first pocket camera with photographic reel has been auctioned this Saturday in the German town of Wetzlar for 14.4 million euros. It is the highest price in history reached by a photographic device. It is one of the few prototypes that still exist of the Leica 0 series, almost a century old and that counts as one of the first devices that used 135mm reels, the format that ended up prevailing among amateurs and professionals.
The prototype with serial number 105 is unique in that it bears the name of its owner and inventor, Oskar Barnack, head of development at the German firm Leitz. His compact Leica, which went into mass production in 1924 and came onto the market in 1925, revolutionized the world of photography and, above all, journalism.
Those responsible for its sale in Wetzlar, where twice a year the world's most important auctions of old cameras and optical devices are held, stressed that the device has been in the hands of the inventor's family all this time and that it has been acquired by an American collector. Before the auction began, it had been valued at two to three million euros and had a starting price of one million. Until now, the most expensive camera in the world was also a device from the Leica 0 series, specifically the 122, which was sold in 2018 at the 32nd edition of the "Leitz Photographica Auction" in Wetzlar for 2.4 million euros.
The organizers of the event stressed that of the Leica 0 series of prototypes only 23 copies were manufactured, of which only half are preserved. The prototypes saw the light of day in 1923, a year before mass production began of the compact camera that made photography accessible to everyone. "The Leica 0 with serial number 105 is not only the most important and significant Leica in existence, but also one of the most outstanding milestones in the history of photography," the auction catalog highlights.