The first day of free subscription increases users of Cercanías by almost 50% compared to 2019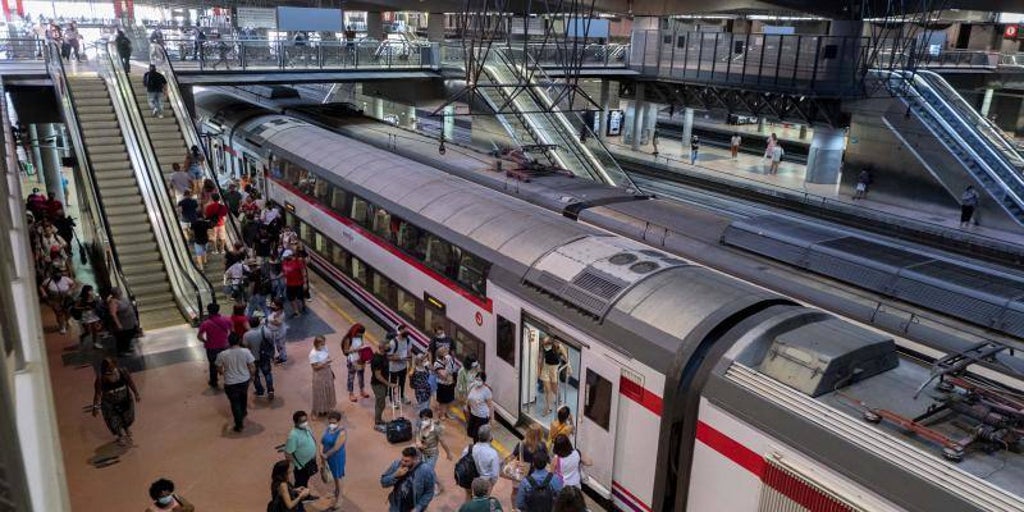 The users of the Cercanías network of the Community of Madrid who have used the free subscription approved by the Government this Thursday, the first day of operation, rise to 94,000, which is "almost 50%" more than those who used the network on the same day in 2019, before the pandemic, according to the Minister of Transport, Mobility and Urban Agenda, Raquel Sánchez.
This was indicated in statements to the media made this Thursday from the Nuevos Ministerios station (Madrid), where the minister made a trip on Cercanías on the occasion of the first day of free subscriptions for this network, Rodalies and Media Distancia.
Sánchez pointed out that, according to his studies, the demand that this measure can attract could be "around 20% more" of people who use public transport instead of the car and pointed out that the number of increase in users of Cercanías is a "small hint" in this regard.
In addition, he assured that there is capacity to absorb this increase in demand "normally" and that Renfe staff had told him that the first day of operation of the free passes is taking place "without any incidents".
With these data, Sánchez stressed that "it is ratified that this measure is positive not only to help the pockets of the middle and working classes, but to recover that mobility through public transport, which is the most sustainable."
Regarding the extension of this measure beyond December 31, he pointed out that it is something that "is not ruled out", but that "it is still early to be able to anticipate it". In addition, she commented that they do not rule out "taking other measures" when asked about road transport aid and complaints from the employers of bus companies, and recalled that the rule was approved last Thursday as a bill "to that it can receive improvements by the parliamentary groups».