The first complaints against the reform of parental leave | Society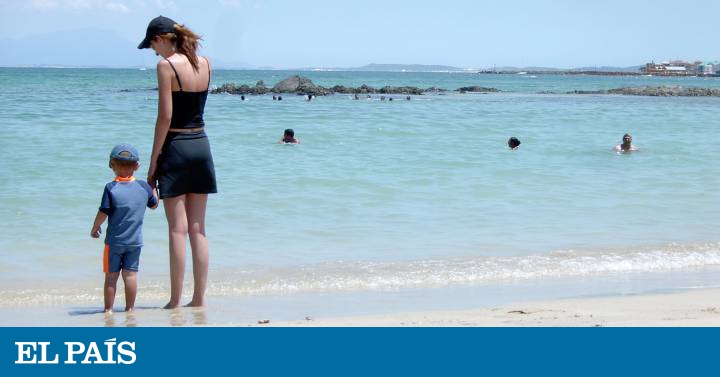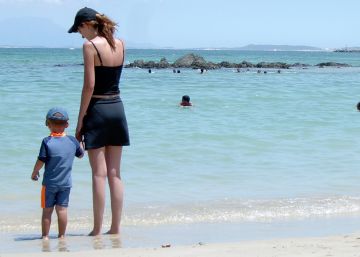 "The worst part is taken by the boys and girls at the end." This phrase, more or less in the same way, is pronounced by Cristina Prat from La Cerdanya, in Gerona, and Begoña García, from Bilbao. They are the two women who have filed a claim with Social Security because the reform of maternity and paternity leave, which came into force on 1 April, has worsened the conditions of single-parent families, like them and like other 1,876 that there is in Spain, 1,536 with a woman to the front.
Since the Federation of Single Mothers (Fams) they explain that the new legislation "produces discrimination for not making any type of differentiation between the needs of single-parent families and two-parent families in cases of multiple births or children with disabilities." And, in all cases, babies receive less time of care. "The children of these children are smaller, being 16 weeks instead of 24 weeks due to being born or being part of a single-parent family." All children are entitled to the same number of days of family care independently. of the family model to which it belongs ", argue from Fams. Its president, Carmen Flores, claims that single-parenthood is "transversal in all policies of rights and social welfare" if you do not want to "violate the rights of children."
Like the one Begoña García had four months ago, who already had a four-year-old. He wonders why he is entitled to fewer weeks: "They completely forget the creatures of the single parents. that the weeks for co-responsibility be extended, but in that reform they leave us in the ditch again. "He explains that the new decree, which extended the permits for parents from five to eight weeks and will progressively equip them with those of the mothers, 16 weeks for each one in 2021- does not allow to "transfer" the weeks that would correspond to the other parent or parent to the mother or father of the single-parent family, "or to any other person who decided. In my case I would like those weeks for me, but I could be a sister, or a mother or an aunt. "
In any case, he claims, "it's not fair." "Not for me, but for my son." And, although he points out that time and care are the most important, "you can not forget the economic part". She says that in those weeks of more that would correspond if the law allowed this, she has to "ask for a leave of absence, look for someone to take care of it or ask the family to take care … It is an additional economic cost that also affects us negatively ".
Also Cristina Prat (Joanetes, Gerona, 1977) would have had better conditions with the previous law, 18 weeks of leave after the birth of their twins. "In cases of multiple births, it was 16 weeks plus two, for the father or the mother. Now I stay at 17, I lose one, because the other extra week has to be for the other parent yes or yes. And in this case there is not, I am alone. " He is aware that one week, in temporary terms, may not seem like much, but he says that this is not the issue or the background of his complaint.
"The question is that a law that seeks to achieve equality can not worsen the conditions and acquired rights that we already had. We want that equality that is sought to be also between the different types of family, "he says. And he repeats that we must bear in mind that a family "is not always a father and a mother, and it seems that this is forgotten". His day to day is to sleep little because, in addition to the twins who have already completed the three months, he has another boy of three years. "You renounce having a life of your own when you decide to be a single mother with a large family, at least that we are on equal terms with the rest. Not so much for us, but for them, it is in the end that they suffer the lack of time of care ".
Prat will also enjoy his 18 weeks, "but not by legislation", but because his labor agreement, "improved", will allow him to do it: "Although this will not affect me because my company compensates that week that does not give me Social Security I realized that there will be other mothers who come after me and who will have that problem. " He says that, simply, it seemed unfair. "Not only do I look it, it is."
(tagsToTranslate) first (t) complaint (t) reform (t) parental permission (t) (t) two (t) family (t) monomarental (t) submit (t) claim (t) social security (t) ask (t) have (t) same (t) time (t) take care (t) child (t) rest



Source link