The first circle of fire, the highlight of the premiere of 'The debate of temptations' with Sandra Barneda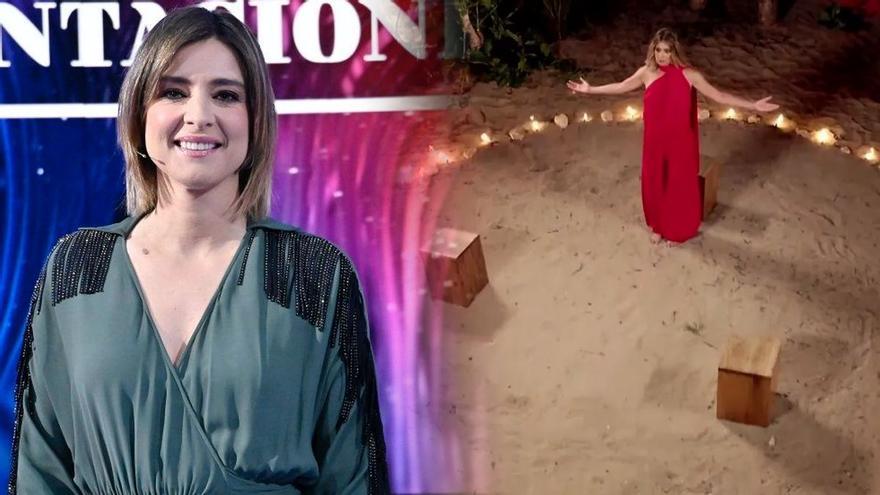 Mediaset has detailed the contents that can be seen in the first debate of 'The last temptation', which premieres next Monday at 10:00 p.m. on Telecinco to make the jump to Cuatro throughout the night. In this way, the program will confront 'Masterchef Celebrity', which last week clearly led its strip in La 1, and to the new chapter of 'Innocents' on Antenna 3.
The communication group has chosen fully emit the first 'circle of fire' in the debate presented by Sandra Barneda, which will be accompanied by a team of collaborators made up of Nagore Robles, Suso Álvarez, Terelu Campos, Melyssa Pinto, Tom Brusse, Melodie and the expert in couples therapy Arantxa Coca, as well as several relatives of the protagonists.
The 'circle of fire' is the ceremony in which two participants meet face to face to urgently resolve a pending issue. The match will take place inside a burning ring located on the sand of the beach: whoever enters it first will be able to decide, once the confrontation is over, whether or not their opponent should continue with the experience.
In addition, according to Mediaset in a press release, 'The debate of temptations' will reveal the identity of one of the three former participants who will join the coexistence in Villa Playa, where they reside Fani, Andrea, the canary Lester, Mayka and Isaac next to his 'unfinished business': Julián, Óscar, the Canarian Marta, Pablo and Marina.