The FIP Star Gran Canaria raises the curtain on the decisive phase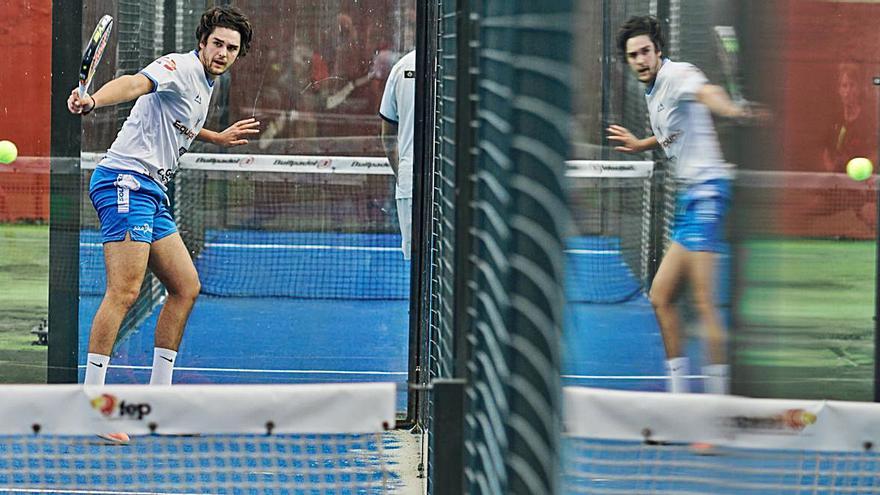 As an aperitif to the final draw of the FIP Star Gran Canaria, yesterday the qualifying rounds took place with enormous talent. With a total of 14 games, the men's team advances, at the same time as in the women's category. In search of glory and with the missive of dressing up as a giant killer at the meeting held in Santa Brígida.
The first matches of the day have been carried out by the team of paddlers formed by I. López and T. Emanuel, second in the seeds of this table, against R. Álamo and D. Rodríguez de Porras. The latter were surprised by beating one of the favorite pairs, in a very tight match. The victory for Álamo-Rodríguez was not easy – (7-6) and (7-6).
This duo of paddlers dealt with the pair Nicolás Trancart and Thomas Leygue, who beat their rivals Javier Hernández and Bernardo Corrochano with a (6-3) and (6-1) that gave them access to the fourth round.
Román Dopico and Marko Kristian Radlovacki's match against Pablo Cardona and Emilio Sánchez also complicated. After a loose (6-2) came a delirious (7-6), which finally turned the match on the side of the favorites Cardona-Sánchez. Alejandro Urzola and Guiral also follow their course.
For their part, Marcos Córdoba and Ignacio Sager starred in the closest match of the day, against Eloy Pérez and Jorge Córdoba, in a duel that went to three sets (6-4), (5-7) and (6-4) that tipped the balance in favor of the Córdoba-Sager couple.
For their part, the face-to-face between S. Hernández and M. Pérez against Sergio Esteban and Juan Pablo de Paiz was decided in a (7-6) and (6-4) in favor of Esteban-De Paiz. Nayra Armas and Inés Contreras also go to the main draw.
Today 48 games are held -from 4:00 p.m.- and from 8:00 p.m., the dispute of the round of 16 crosses begins.