The 'fintech' Bitpanda raises 142 million and becomes the new European 'unicorn' | Companies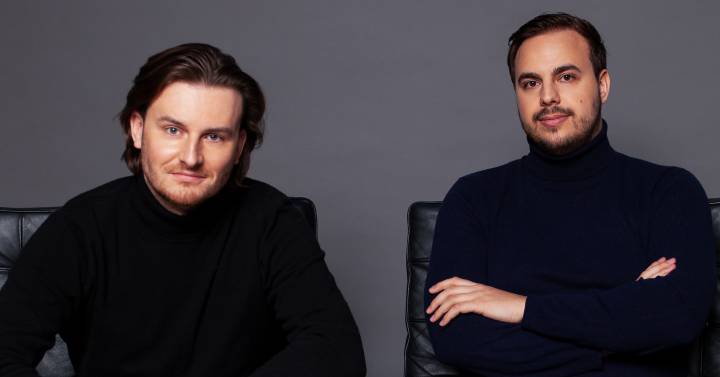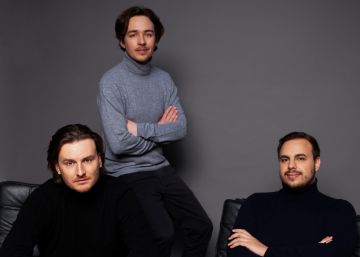 The fintech Austrian Bitpanda, which allows you to invest in cryptocurrencies and precious metals, has just become the new Unicorn European (company worth more than 1,000 million dollars) and in the first Austrian. The company has closed an important Series B financing round for 170 million dollars (more than 142 million euros), with a valuation of 1,200 million dollars (about 1,006 million euros). The operation has been led by Valar Ventures (investor in Paypal and N26), with the participation of DST Global, a renowned venture capital company that has invested in companies such as Airbnb, Facebook, Alibaba, Spotify, Deliveroo, Xiaomi, Revolut or Stripe.
Bitpanda, born in 2014 and which landed in Spain last June, already closed last September the largest Series A financing round in Europe up to that moment, obtaining 52 million dollars. On that occasion it was led by Valar Ventures and other funds such as SpeedInvest.
"This new round is an important vote of confidence from investors towards Bitpanda. And we are delighted that DST Global, a highly experienced investor known for investing in some of the world's fastest growing and most valuable companies, has chosen to support us. Now we want to grow internationally, adding new products and services to those we already have, and bring our financial solutions to new audiences ", Eric Demuth, co-founder and CEO of Bitpanda, tells CincoDías.
The manager adds that for more than five years they were operating profitably and independently and that the first time they turned to venture capital to accelerate growth was in April 2020 with the Speedinvest fund. After the new round, the founders (Demuth, Paul Klanschek and Christian Trummer) retain a majority stake in the company.
The fintech It does not disclose precise data about its accounts, but affirms that the income obtained in the first two months of 2021 exceeded that of all of 2020, and that its benefits have increased since the round closed last September. Also since that date, it claims to have boosted its registered user base from 1.3 to more than two million, "and we want to continue maintaining that rate," continues the manager.
Demuth argues the reason for this growth. "Last year was one of the most difficult for world markets in a long time. As neobrokers, the new breed of financial applications that allow users to invest in digital assets, began to take center stage, the market accelerated this growth and attracted more interest than ever in the world of investing. The lockdown also created a small change: with everyone staying home, and with many businesses being asked to stay closed to contain outbreaks, investment took on a new relevance among people, "he continues.
Bitpanda recently launched its first physical product, the Bitpanda Card (provided by Visa), a debit card that allows users to pay with their investments as if it were cash, and new ones are already in the works. As of April, and through its platform, it will be possible to invest 24/7 in fractional shares and ETFs, which means, according to Demuth, that "you can start investing regardless of your budget. You can buy a portion of any company, without commissions and with spreads very tight ".
According to the executive, the MIFID II license they have obtained allows them to become an investment platform for all asset classes and create and offer innovative financial products "that allow everyone equal access to the world of finance."
In addition, after reaching France, Spain, Turkey, Italy and Poland, the company plans to continue its expansion to other European markets this year. Likewise, and to accelerate its growth, it plans to double its workforce (today there are more than 350 employees, the majority in Vienna) and open offices and technology centers in Madrid, Barcelona, ​​London, Paris and Berlin. Demuth does not reveal the dates that those of the two Spanish cities "will be very soon."
"Bitcoin will become the gold of the digital age"
When Eric Demuth is asked what key custody models Bitpanda has and what its commissions are for buying a bitcoin, the CEO of the fintech it simply says that, as a European company, they are regulated by the EU, which has one of the strictest laws. "We have a PSD2 payment service provider license, state-of-the-art security and an optimized user experience. In addition, in each market the compliance standards are fully in accordance with the latest financial regulations, including the recently introduced AML5, but I cannot share more details for security reasons ".
Also when asked if bitcoin runs the risk of being replaced by a different cryptocurrency, the manager defends that the largest cryptocurrencies are not copies of each other. "In the future it is likely that there will be several large cryptocurrencies that coexist because they do not compete with each other, but rather solve different problems and have unique characteristics." We believe that Bitcoin will become the gold of the digital age, "he highlights.