The finale of 'Mask Singer' and 'The Last Supper' with Carmen Borrego face off for the audience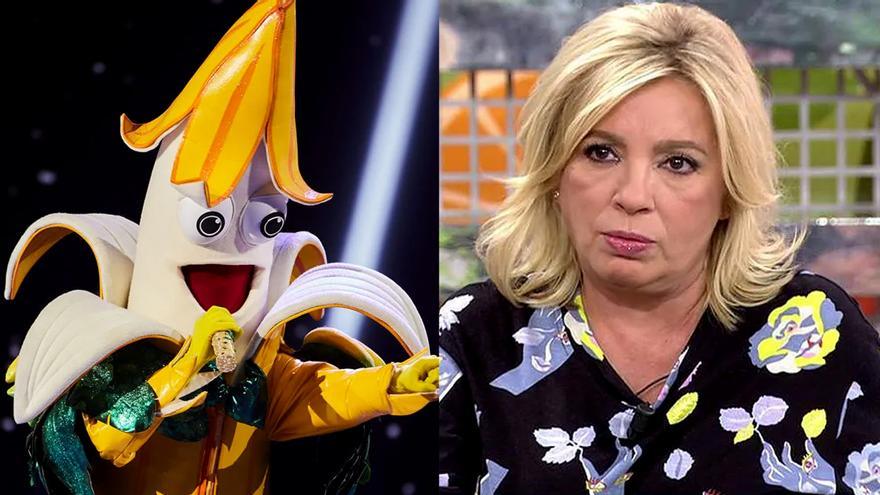 The second edition of 'Mask Singer: guess who sings' lIt comes tonight to its grand finale on Antena 3 (10:45 pm). The public will know who is under Monstruita, Huevo, Hedgehog and Banana, the last four masks that will compete for the victory of the format presented by Arturo Valls. In addition, the identity of Dama Centella, Atresplayer's digital mask, will also be revealed.
The final of 'Mask Singer' will have this Thursday as rival Telecinco's 'The Last Supper' (22:00 hours). The space presented by Paz Padilla receives Carmen Borrego in its second week, who will have to cook in the company of Kiko Hernández, one of her greatest enemies. The guests and the chefs, Begoña Rodrigo and Miguel Cobo, will appreciate their dishes throughout the evening.
La 1 premieres 'Y si si…?', The new program by Mota y Segura
The 1 of TVE freshen up the summer with the premiere of 'Y si si…?' (10:35 pm), a new format that will bring current affairs closer together through the prism of humor. Imitators, comedy actors, monologues, youtubers and influencers will unite under the baton of José Mota in different sketches that will address everyday topics from all areas. With
Santiago Segura as master of ceremonies, the program will lead the viewer towards a singular, crazy and funny vision of the world of today.
The third season of '9-1-1' comes to Four
Opening night also at Cuatro. The Mediaset string launches the third season of '9-1-1', the Ryan Murphy series starring Angela Basset, Peter Krause, Aisha Hinds, Oliver Stark, Kenneth Choi, Ryan Guzman and Jennifer Love Hewitt.
A new natural disaster threatens Los Angeles County: a gigantic tsunami approaching the Californian coast. This catastrophe, which will cause a state of emergency in the city, will be the starting point of the new episodes of '9-1-1', which will compete with the reruns of 'The infiltrated boss' on laSexta (10:30 p.m.).