The final of the Copa del Rey has no rival and stands as the most watched of the day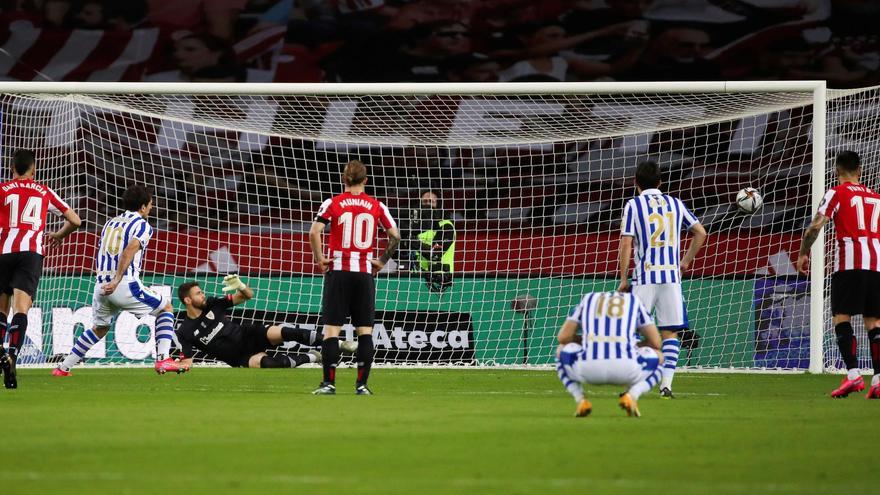 Saturday night had a clear winner, and that was the final of the Copa del Rey that could be seen in Telecinco. The fight between Athletic Club and Real Sociedad gathered five million viewers, marking a huge 27.2% and becoming the most watched broadcast of the day. Eleven points improve the data recorded by 'Saturday Deluxe' the previous week.
Worse luck had 'Prodigios', which had to settle with 7.8% and 1,144,000 viewers. He also saw his usual data diminished 'laSexta Noche' that scores 6% and 581,000 viewers.
Antenna 3 manages to stand out thanks to the great data of its news. At noon, 'Antena 3 Noticias' scores a huge 20.3% share thanks to almost four million viewers that congregated.
During the afternoon, 'Viva la vida' marks 14.2%, worsening by one point the data recorded the previous week. At noon, 'Socialité' registers 15.7% and 1,235,000 faithful.