The filming of the series 'Zorro' will also pass through the Roque Nublo and Tejeda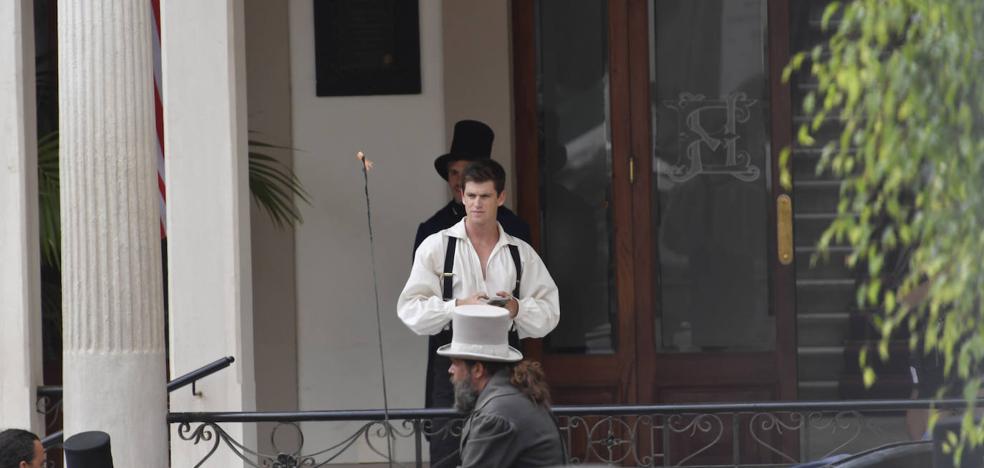 Elia Galera, Chacha Huang, Joel Bosqued and Fele Martínez are part of a cast headed by Miguel Bernardeau
The producer
Sequoia Studios revealed this Friday that, in addition to Sioux City, the Marquesa Gardens, the Literary Cabinet and the Finca de los Dolores, as this newspaper has already reported, the filming of the series
'Fox' It will stop at places in Gran Canaria such as "the protected natural area of ​​Nublo and Caldera de Tejeda".
In his statement he also gave an account of other cast members who lead the Spanish
Miguel Bernardeau and the Mexican Renata Notni.
They are Dalia Xiuhcoatl, Emiliano Zurita, Andrés Almeida, Elia Galera, Francisco Reyes, Chacha Huang, Joel Bosqued, Peter Vives and Fele Martínez, among others.
After starting last Monday in the Jardines de la Marquesa, filming ended this Thursday in the Literary Cabinet, with an enormous display that transformed its façade and the Plaza de Cairasco into its mid-nineteenth-century set for various scenes of this fiction, whose script signs
Carlos Portela.
Javier Quintas, Miguel Ángel Vivas and José Luis Alegría direct the ten episodes that will be shot entirely on the island and that can be seen later through Amazon Prime Video in the United States, Latin America and Spain.
«We have had wonderful sensations for weeks with the rehearsals and preparation of the team and the first days of filming are exceeding our expectations: the actors, the photo team, the art team, the specialists. We are also very grateful to the Cabildo de Gran Canaria, to the town councils of the island and to the entire Canarian team, which is exceptional", he points out.
David Martinezdirector of Fiction at Secuoya Studios, in the press release sent by this audiovisual content producer.
Looking for extras and extras

The filming of 'Zorro' will take place until December. At the time, there was a
selection test in search of interpreters "of all ages, between 7 and 75 years old, with Latin, indigenous and Mexican features".
It concluded on June 30 but those responsible warned that during the summer they will receive new proposals.
Stay active is the one looking for extras and extras, since until December a large volume of people will be required in certain phases of filming, those responsible point out. Those selected will be registered "in social security by the artists' regime and salary according to the national agreement." Those interested can contact by
whatsapp at 664180460 or email: [email protected]