The filming of the series "Welcome to Eden" arrives in Puerto del Carmen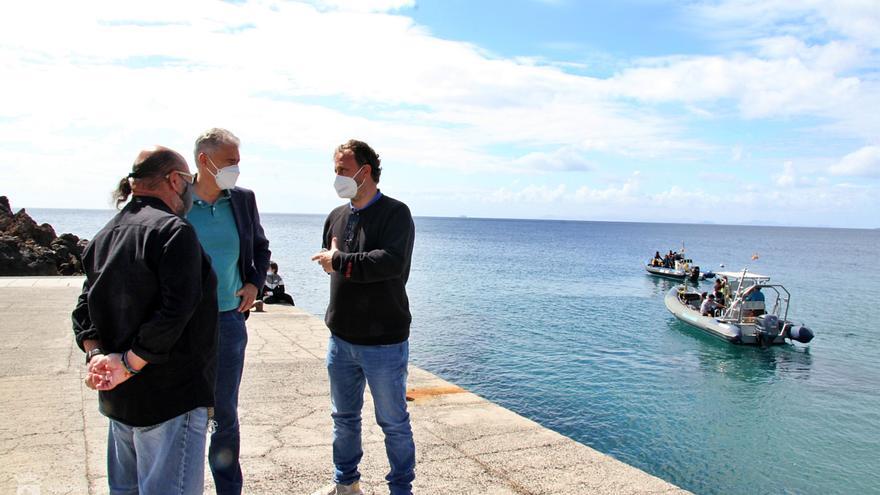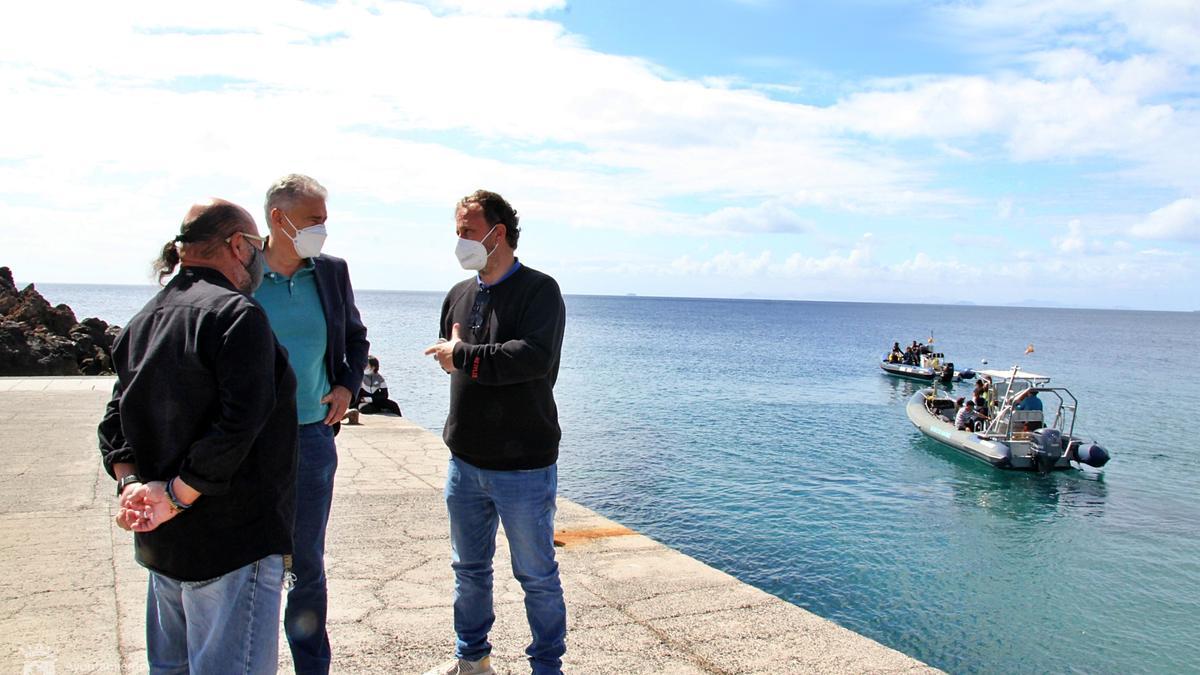 The filming of the series "Welcome to Eden", A production of Brutal Media for Netflix, arrived today, Saturday, at the paradisiacal natural environment of Playa Chica (Playa de la Barrilla), Puerto del Carmen.
Jose Juan Cruz, toMayor of the City Council of Tías, Mame Fernandez, First Deputy Mayor and Councilor for Tourism, and Nicolas Saavedra, Second Deputy Mayor and Councilor for Social Services, visited the filming set and thanked the choice of this location for filming.
The technical and artistic teams of the series, in which Amaia Aberasturi, Amaia Salamanca, Diego Garisa, Ana Mena, Tomy Aguilera, Albert Baró and the Lanzarote actress Dariam Coco take part, among others, enjoyed the crystal clear waters of Playa Chica and took advantage of the magnificent natural spaces and the impressive views.
According to information provided by the producer, the synopsis of the series is as follows: "Are you happy? With this question, Zoa and four other attractive young people, very active in social networks, are invited to the most exclusive party in history in a secret island, organized by the brand of a new drink. What begins as an exciting trip will soon be completely transformed into the trip of a lifetime. But paradise is not really what it seems ... Welcome to Eden. "