The figures of Messi's contract, in detail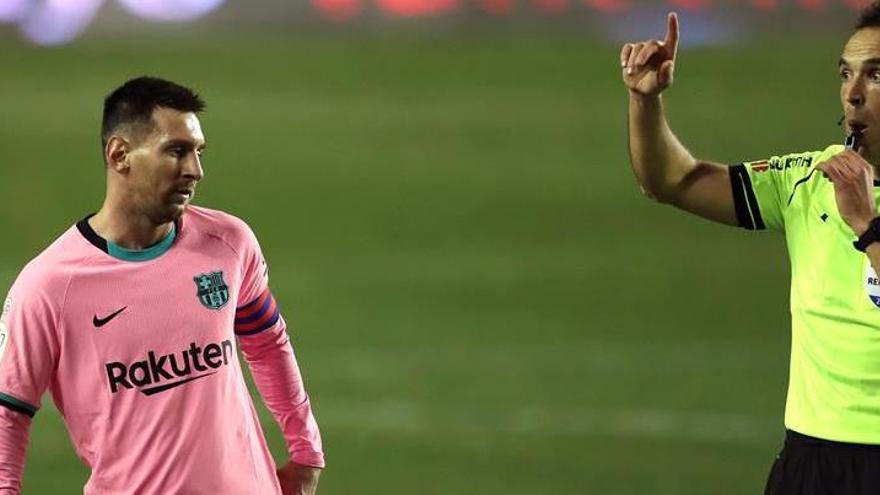 The Argentine footballer's contract Lionel messi with FC Barcelona amounts to 555,237,619 gross euros, receivable in four seasons -between 2017/2018 and the one in progress- until its expiration, next June 30, which makes it the "most expensive contract in the history of sport."
The newspaper El Mundo publishes exclusively in today's Sunday edition the terms of said contract, the amount of which it clarifies is "the sum of fixed salary, image rights, a series of unpublished multimillion-dollar bonuses, allowances and a string of variables depending of diverse objectives ".
According to the newspaper "the net computation, once taxes have been applied (the highest rate of personal income tax for income from your employment contract, and that of corporation tax for income from your image contract), in addition to deductions Social Security, represents more than half of this amount: around 297 million euros".
The remuneration represents, according to El Mundo, 138,809,404 gross euros (74,900,000 net), which is broken down as follows: 380,299 gross euros per day (210,297 net euros), to which must be added the returns from the exploitation of your image, section in which the player also reserves up to 80% of the income obtained for this concept.
This newspaper has a copy of the document signed by the footballer with the Barça team on November 25, 2017, which "constitutes the largest contract in the history of sport" and whose content, according to the newspaper, has remained in "the most absolute secret "to date.
The document signed by the player and the club consists of 30 pages, divided between a work contract (85% of the agreed amounts) and an image rights contract (15% of the salary that the Law allows clubs to pay for this concept).
The document, in addition to the signature of Lionel Andrés Messi, bears the signatures on behalf of FC Barcelona of the former president, Josep Maria Bartomeu i Floreta, the former sports vice president, Jordi Mestre Masdeu, and the CEO of the entity at that time, Óscar Grau Gomar.