The fight in the Government for the fund of 11,000 million leaves in the abyss a million SMEs and freelancers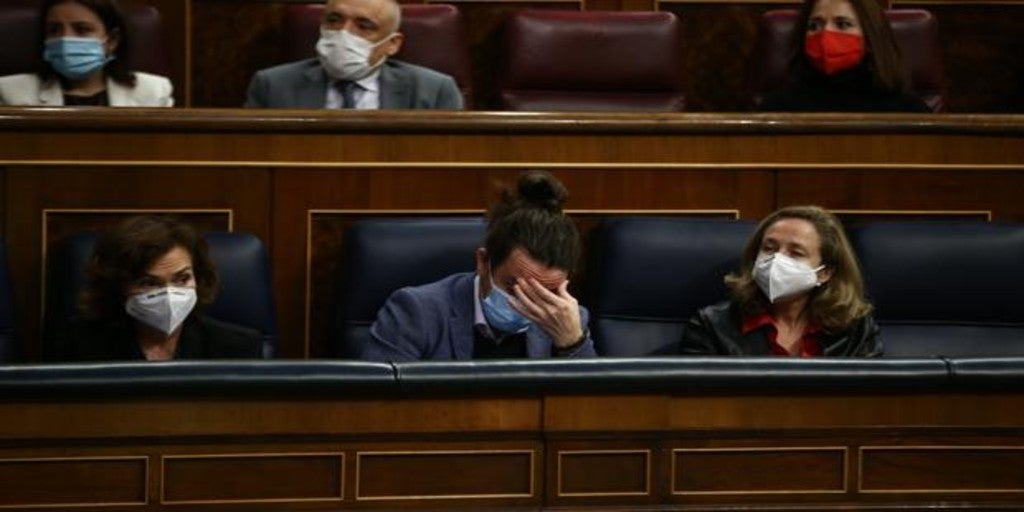 MADRID
Updated:
Keep

The new pulse within the coalition government keeps in the air the approval tomorrow of the new aid package of 11,000 million euros that the President of the Government announced last Wednesday 24 in Congress and of which nothing concrete is known to date . The ministers of the PSOE and Moncloa are on one side while the representatives of United We Can on the opposite. And basically, as the focus of the conflict, the percentage of direct aid that is dedicated to the total amount.
The debate has escalated from the traditional disputes between the economic ministries and both the cabinet of the Prime Minister and the First Vice President of the Executive, Carmen Calvo, are already participating in the discussion. Sources of this sector of the Government valued throughout this morning as very "probable" that the Royal Decree Law that will channel this aid package will be approved tomorrow in the Council of Ministers. However, in the environment of the first vice president, they avoided confirming the question. The plan is not yet closed and the government could give itself one more week if the positions do not come close.
The debate is not minor, since it takes place at a time when around a million companies are in an extreme situation. In fact, the figures from the General Council of the Judiciary show that in 2020 there were 13,741 bankruptcies, which represents an increase of 14.2%, despite the bankruptcy moratorium in force promoted by the Government and that eliminates the obligation to presentation.
In that almost one million companies would be the nearly 600,000 freelancers who are unemployed and receiving the extraordinary cessation of activity and around 250,000 companies that have their workforce in ERTE, today around 900,000. Lorenzo Amor, president of ATA, recalls that the companies that are collecting the unemployment of the self-employed have had a 50% drop in their income and that those that keep their workers under the umbrella of extinctions are not very comfortable in liquidity. For this reason, he assures that "the Government should assume its responsibility and, as other European executives have done, compensate the companies that have been forced to restrict their activity." For the also vice president of the CEOE "the aid plan that the Government is preparing should allocate at least 6,000 million in direct transfers that facilitate liquidity. This is the only option to save activities and jobs, "he says.
In the environment of Podemos, there is a fight to increase the amount of non-refundable aid contemplated by the program, while the socialist wing asks for measure since it is considered that it may be "unproductive" to give public funds to "zombie" companies. From Moncloa, Hacienda y Economía, it seeks to control the destination of the funds, and proposes to implement some type of conditioning that forces the payment of, for example, the fixed expenses of the companies, since it is considered that the maintenance of the workforce already it is being assumed with the ERTE. What is rejected is making "a transfer without conditions or filters."