The festivals you can't miss in August | Miss Festivals Blog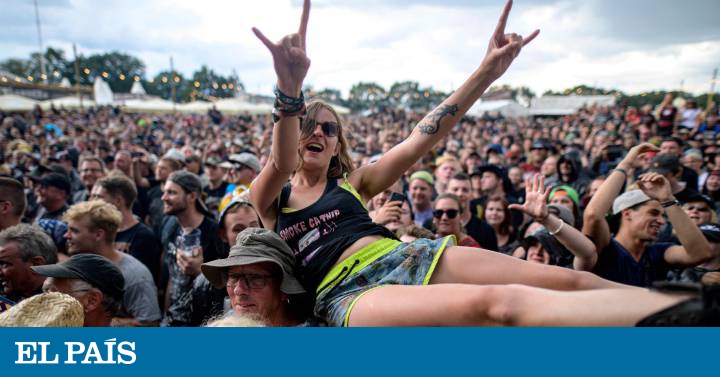 It's high season in the festival calendar. And if July has been loaded with great musical dates, August was not going to be less. Here is a selection that you cannot miss during this month:
First weekend of August
It is the festival with the most attendees in Spain and one of the most popular in the summer. It has one of the most youthful audiences of the circuit and a poster closely linked to the fashionable musical genres, programming as appropriate to major electronics, indie, pop or trap. Its location makes it a sun and beach festival and its six days of celebration in a great musical vacation.
Poster heads: Martin Garrix, Karol G, La Sticker, Thirty Seconds to Mars, Vetusta Morla, Fangoria, Dorian, Zahara, Don Diablo, Morat, C. Tangana, Beret, SFDK
Dates: From July 30 to August 4
Place: Burriana (Castellón)
Price: Only day tickets left at 55 euros
This festival was chosen as the best medium format in Spain after a premiere in style. With its commitment to large international bands, it has become a benchmark in northern Spain. There concerts are held only suitable for fans of punk-rock, hardcore and metal. In total, more than 20 groups that will vibrate the Asturian territory divided into four stages: one in the Plaza del Ayuntamiento de Gijón, two in Laboral Ciudad de la Cultura and another in the Skatepark Cimadevilla.
Poster heads: The Offspring, NOFX, Kaiser Chiefs, Berri Txarrak, La M.O.D.A., Carolina Durante and Toundra
Dates: August 2 and 3
Place: Gijón
Price: Only day tickets left at 43 euros
The Cantabrian capital hosts the tenth edition of its most important music festival with a very national musical assortment. It does so in a unique enclosure, the Magdalena Peninsula, and with a very special camping area, Mataleñas Beach, located near the Santander Lighthouse.
Poster heads: Carolina Durante, Bad Gyal, Kaiser Chiefs, Fuel Fandango and Zahara
Dates: August 1, 2 and 3
Place: Santander
Price: The general payment costs 65 euros plus expenses
Shikillo Festival was born with the idea of ​​creating a space in Castilla y León that brings together music, nature and innovation through different cultural proposals. Shikillo is a party for all audiences and schedules. From the morning visitors can enjoy the wonderful natural pools of Candeleda to the rhythm of the music. When the sun goes down, the municipal soccer field hosts the festival's concerts until dawn.
Poster heads: Tide, Talc, Boikot, Desakato, Fyahbwoy, Narco, Gatillazo, Synkope and Hamlet
Dates: from July 31 to August 3
Place: Candeleda (Ávila)
Price: The ticket can be purchased from 53 euros and 63 in the case of also acquiring the pass that includes camping area
This festival offers a perfect mix: music, beach and gastronomy. For three days, rock and world music star in this event, which this year celebrates the 17th edition. Audiovisual, music and gastronomy are the keys to a SonRías Baixas that, as always, takes place in a paradisiacal environment , with stunning beaches very close to the site. The festival is in the middle of the town of Bueu, something that is very comfortable and accessible to the 20,000 people who live it live.
Poster heads: The Sticker, The M.O.D.A, Boikot, Toteking and Sés
Dates: August 1, 2 and 3
Place: Bueu (Pontevedra)
Price: The subscription is sold for 41 euros
This party is one of the great events of Celtic and folk music in Spain and this year celebrates the 36th edition. This festival is located in a magnificent natural environment, a carballeira (oak) of more than 14,000 square meters in which you can enjoy a great local gastronomic offer and a necessary claim of Galician culture. It has free camping in the middle of nature
Poster heads: Susana Seivane, Tanxugueiras, Celtic Social Club and Baiuca
Dates: August 2 and 3
Place: Zas (A Coruña)
Price: The pass for two days costs 12 euros
Poster heads: Bizarro Love Triangle, Mour, The Last Neighbor and DJ Coco
Dates: From July 31 to August 3
Place: Malaga
Price: There are only tickets available for Saturday for 35 euros
Second weekend of August
The heir festival of Creamfields Andalucía returns to the load to celebrate the most popular electronic party in Spain. Villaricos, in Cuevas de Almanzora, welcomes the thousands of attendees who come every August to this paradise located on the Almeria coast. This 2019 marks seven years with a record of sold tickets and with the certainty that will exceed 155,000 attendees last year. On this occasion, it presents the most eclectic and international programming in its history, opens up to new styles and once again challenges the technique with a stunning technical and audiovisual montage, divided into 5 scenarios.
Poster heads: Armin Van Buuren, Don Diablo, Paul Kalkbrenner, Steve Aoki, Marco Carola, Steve Angello, Nina Kraviz and Loco Dice
Dates: From August 7 to 11
Place: Villaricos (Almería)
Price: The payment for the five days of the festival is sold for 85 euros plus expenses
It is one of the great festivals in Spain and this year celebrates its 22nd edition and does it with the usual recipe: the best names in the national indie scene. During the day the town of Aranda de Duero is full of festivals and festivals willing to enjoy the concerts held in the Plaza del Trigo and the town center. At night, the party continues on the premises, which this year has expanded its size.
Poster heads: Miss Caffeina, Stool, Love of Lesbian, The Vaccines, Crystal Fighters, Fangoria, Nacho Cano, Shinova, Despistaos and La Excepción
Dates: From August 7 to 11
Place: Aranda de Duero (Burgos)
Price: The payment is worth 75 euros plus expenses
This festival of electronics has won the recognition of the industry, and after several years growing the Medusa is already a big one. Located on the Valencian coast, the Mediterranean and summer achieve that after six years aspire to maintain 300,000 attendees last year. Its formula: a great hotel offer, sun, beach and the most sought after names of commercial music.
Poster heads: Afrojack, Dimitri Vegas & Like Mike, Sebastian Ingrosso, Lost Frequencies, Nicky Romero, Richie Hawtin, Paco Osuna, Cristian Varela, Beret, C. Tangana, Gianluca Vacchi, Juan Magan
Dates: August 7, 8, 9, 10, 11 and 12
Place: Cullera (Valencia)
Price: The general payment costs 92 euros plus expenses
Poster heads: Patti Smith and Band, The Sounds, Belako, Nathy Peluso, Los Punsetes, Joe Twilight and Soleá Morente
Dates: From August 6 to 11
Place: A Coruña
Price: Is free
Poster heads: Airbag, Joe Twilight, The Parrots, Nettle, Australian Blonde, Cupid and Cala Vento
Dates: From August 8 to 11
Place: Xedré (Asturias)
Price: 50 euros
Third weekend of August
Poster heads: Vetusta Morla, Tide, Rozalén, Fuel Fandango, Tarque, Mutant Children, Zahara, Second, Depedro, Elyella and Lizard Nick
Dates: August 15, 16 and 17
Place: Pier City of the Port of Cádiz
Price: 55 euros plus expenses
Poster heads: Vetusta Morla, Dorian, Miss Caffeina, Viva Sweden, Second, Zahara, Elephants, Carolina During, Depedro and The Swing Killer
Dates: August 15, 16, 17 and 18
Place: Almeria
Price: The subscription is sold for 49 euros plus expenses
This reggae macro festival is a benchmark of the genre in Europe and this year celebrates the 26th edition for a week. El Levante welcomes 200 artists in its cartel and 220,000 spectators, being an indispensable event of the national festive circuit. This event shows its commitment to equality and sustainability and has countless parallel activities for the whole family.
Poster heads: Ziggy Marley, Chronixx, Morgan Heritage, Culture ft Kenyatta Hill, Bushman and Busy Signal

Dates: From August 16 to 22
Place: Benicàssim
Price: The payment for seven days is worth 190 euros and 230 with camping
Fourth weekend of August
Poster heads: Sara Baras, Rancapino Chico, Ketama, Carlos de Jacoba, José Mercé and Tomatito, Juan de Juan, Rocío Márquez and Jorge Drexler
Dates: From August 20 to 25
Place: Pamplona
Price: Each concert has a price that ranges between 20 and 40 euros
The Canary Islands have been hosting this independent event in the north of Tenerife for four years. The Phe Festival is a summer event that has a varied program that integrates cinema, fashion or gastronomy in the most desired summer islands.
Poster heads: Depedro, Los Punsetes, Arizona Baby, We Are Scientist, Angel Stanich, Delaporte, Mueveloreina and Carolina During
Dates: August 23 and 24
Place: Puerto de la Cruz (Tenerife)
Price: 40 euros
Poster heads: Jeff Mills, Dubfire + Tiga + Seth Troxler, Tale of Us, DJ Harvey, Axel Boman, Mano Le Tough, Chris Liebing, Marco Carola and Paco Osuna
Dates: August 23 and 24
Place: Barcelona
Price: The subscription costs 104 euros
5th weekend of August
Poster heads: Rocío Márquez, Maika Makovski and Morgan
Dates: August 29, 30 and 31
Place: Gardens of the Casino of the Exhibition of Seville
Price: 42 euros
The sixth edition of this musical event once again focuses on the best indie, rock and pop artists of the moment in Spain. It has a total of five stages, one of them in the city center, camping area and a children's space. Its date coincides with the end of the holiday for many, being an essential date to say goodbye to the summer in a big way.
Poster heads: Rozalen, Rayden, Cooper, Sidecars, Zahara, Carlos Sadness, We are Scientists, The Red Room and Second
Dates: from August 29 to 31
Place: Athletics Tracks Fuente de la Niña de Guadalajara
Price: 40 euros
Poster heads: Honey, Iván Ferreiro, Viva Sweden, Delafé, Delaporte, Ángel Stanich, Hidrogenesse and White Russians
Dates: from September 29 to 1
Place: Franco-Spanish wineries of Logroño
Price: 48 euros
(tagsToTranslate) festival (t) to be able (t) to lose (t) August (t) arenal sound (t) sonorama (t) rototom sunsbeach (t) dreambeach (t) jellyfish sunbeach (t) to be (t) date (t) ) musical (t) highlight (t) month



Source link