The Federation will pay for the dissemination of women's football by clubs without television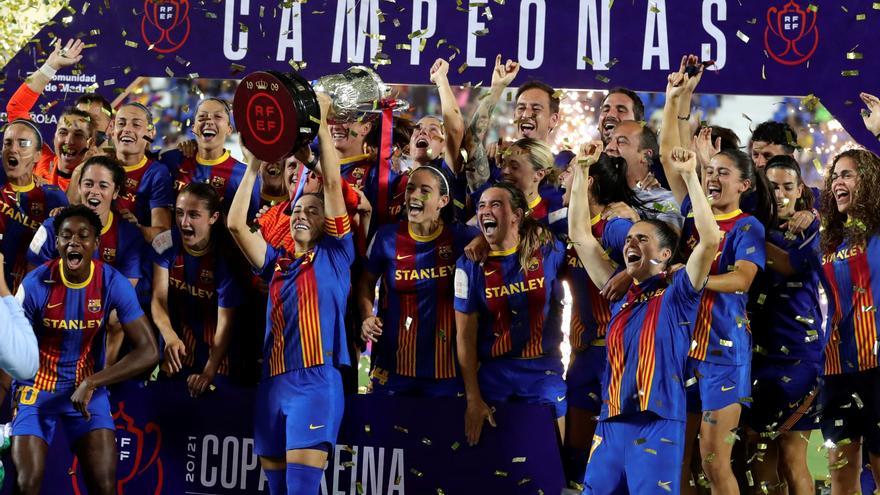 The Government has reached an agreement with the Royal Spanish Football Federation (RFEF) by what is assume the expenses of diffusion and production of the matches of soccer female of those clubs that do not have a television window to broadcast the matches, as announced this Thursday by the Higher Sports Council (CSD).
The general director of Sports, Albert Soler, has been in charge of negotiating this proposal with the Federation, which he thanked for its effort to facilitate sports broadcasts and thus allow greater visibility of women's football, which on June 15 saw formally approved its professionalization.
The agreement reached for the television broadcast of the meetings It is only for the current season and the initiative is voluntary, that is, it will be the clubs themselves who decide whether or not they want to participate.. In any case, they will not receive money for the transmissions.
The CSD calculates that, if the 12 clubs that lack broadcast channels sign up, the cost for the RFEF would be about two million euros. The matches could be seen on TeleDeporte (TVE) and the digital platform Footters.
Currently only four clubs – Real Madrid, Futbol Club Barcelona, ​​Athletic Club and Sevilla – have a television contract or their own platform to broadcast the matches.
Bet on dialogue
On the other hand, the CSD continues to bet on dialogue to try to get the 16 clubs that make up the current First Division competition unanimously accept the future statutes that should govern the development of the professional women's soccer league.
On August 27, the CSD received a proposed bylaws supported by 12 of the 16 clubs. As the Council continues to believe that it is preferable to have the unanimity of all participants, it extended the deadline until September 15. Unsuccessfully. Now a six-month window is given to see if the red lines are exceeded and an agreement is reached on the statutory issue.
CSD's plan is to invest 31 million in the next three years in the professional women's football league. Five million a year will be used to maintain the executive structure of the League, while the other 16 million – from European recovery funds – will be used to improve the infrastructures or football fields of the clubs that need it.
All must present a project to receive the resources of the State that, in no case, may be used to pay the salaries of the players. The Government would thus assume the costs of starting the League until it can generate its own resources. CSD sources admit that at this moment there is a "knot" on the issue of the statutes that prevents the project from moving forward.