The Federation of Las Palmas suspends the 600 territorial matches planned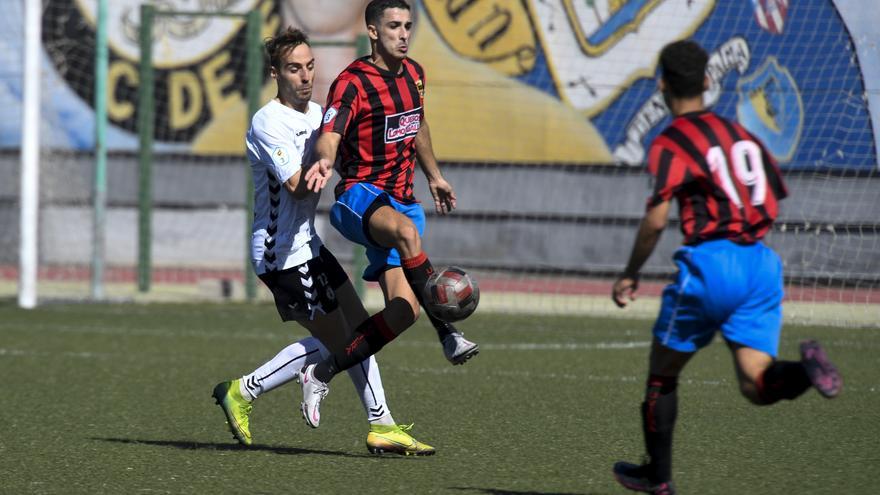 The Las Palmas Inter-island Soccer Federation (FIFLP) announced this Friday the suspension, due to bad weather, of the 600 games of territorial categories who were scheduled for this weekend in the province from Las Palmas.
This decision will also affect the matches of non-professional competitions at state level under the supervision of the Royal Spanish Football Federation, such as the Las Palmas subgroups of the men's Third Division, the men's youth Honor Division, the women's First National, and in futsal to the Second B and the men's Third Division.
Remain exempted the matches of the men's Second Division B, women's Iberdrola Challenge League, as well as the women's First and Second Division futsal categories.
This decision has been made after the Government of the Canary Islands decided to extend the meteorological alert situation by strong winds to all the islands as a result of the effects of the storm 'Filomena', endorsed by various councils and municipalities.
In addition, the measure is produced after analyzing the information provided by the State Meteorological Agency and other available sources, and in application of the Canary Islands Specific Emergency Plan for Risks of Adverse Meteorological Phenomena (PEFMA).
The weather forecast foresees strong gusty southwest wind, with an average speed of 30-50 kilometers / hour, with local areas of 50-70 kilometers / hour in the midlands and peaks of La Palma, Tenerife and Gran Canaria, and maximum gusts in prediction of 70-120 kilometers / hour.
In the case of Lanzarote and Fuerteventura, it will especially affect inland areas, with maximum gusts of 90 kilometers / hour, without ruling out some stronger ones.