The Federal Reserve keeps interest rates intact in the US | Economy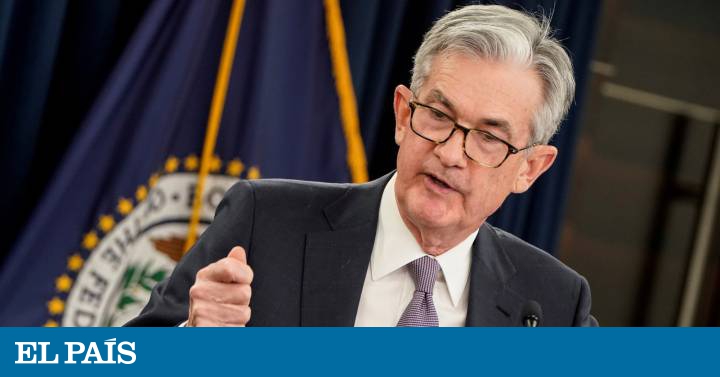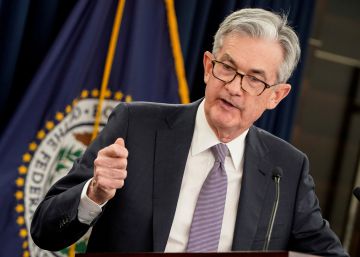 After two days of meeting of the monetary policy committee (FOMC), the Federal Reserve of the United States (Fed) has decided on Wednesday to keep interest rates between 1.5% and 1.75%. Since the US central bank reduced the price of money three times last year, experts expect it will remain intact until there is a significant change in the economic outlook for the United States. The latest data revealed, which projected a growth close to 2% for this year and an unemployment rate located at the lows of the last 50 years, have not offered arguments to change strategy. However, the president of the central bank, Jerome Powell, acknowledged during a press conference that the risks on economic prospects persist, "including those raised by the new coronavirus."
The 10 members of the Fed council unanimously believe that the current monetary policy stance is appropriate to support "the sustained expansion of economic activity, strong labor market conditions and that inflation returns to the symmetric 2% target ". Although they consider that Business investments and exports remain "weak" and that consumer spending is increasing at a "moderate" pace, when in December they called it "strong".
The White House blames the Fed for the slowdown in the economy in 2019. Trump has repeatedly attacked the president of the central bank, Jerome Powell. First, due to the staggered increases in rates in 2017 and 2018 (this year it rose four times) and second, for not reducing them further last year. "We still have the best numbers [económicos] in many different areas, despite the fact that the Fed has raised rates too fast and lowered them too slowly, "Trump shot last week at the World Economic Forum in Davos.
The Republican president told CNBC in Davos that if it were not for the Fed, the United States would be growing at a rate close to 4% and the Dow Jones could be 10,000 points higher. He also referred to how the US must compete with countries that have their negative interest rates: "They are paid to borrow money, something I could get used to very quickly," he said. "I love that".
The Federal Reserve resumed last October the purchase of 60,000 million dollars a month in Treasury bonds to reduce liquidity tensions and increase the balance, which currently exceeds four billion dollars. The markets are attentive to the banking institution informing when the plan will end and what will replace it. The pumping of that additional liquidity to the banking system has allowed the Fed to maintain short-term interest rates within the target range.
Since the last meeting of Fed officials, which took place six weeks ago, the markets had been optimistic about the principle of agreement signed between the United States and China to end the trade war. However, concerns about global growth reappeared with the coronavirus outbreak in the Asian giant. On the outbreak, which has already claimed 132 lives in a month and a half, Powell says it is "too early" to know how it could affect China's economy, but that the Fed is closely monitoring it and its implications for growth. global. But he clarified that if the course of the outbreak causes a reassessment from the perspective of the central bank, they will respond "accordingly."