'The fat Silvia': a grandson recovers the memory of his grandmother disappeared by the Argentine dictatorship | Culture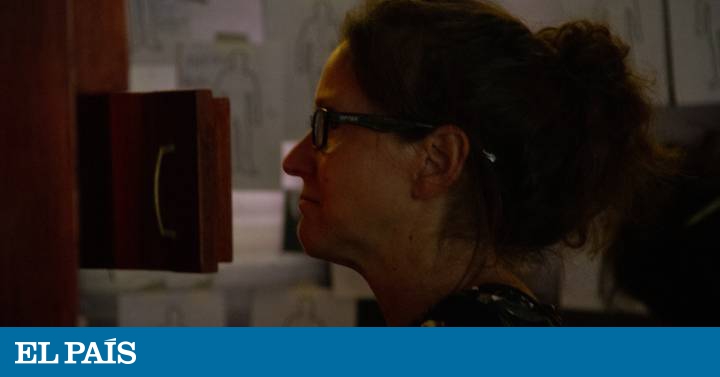 - Do you know why they said the fat one to Silvia? Because when he laughed his cheeks swelled.
Alicia Delaporte was Silvia among her classmates from Montoneros, the Peronist armed arm that had prominence in the Argentina of the seventies and was annihilated by the dictatorship. On July 5, 1977, Delaporte was kidnapped and disappeared by soldiers in a pizzeria in Munro, on the outskirts of Buenos Aires. He was 33 years old. And two children
- He was cheerful, huh? A person who thought things.
- A mine that played trick with me and always won me.
A chorus of voices peeks out of small sound boxes. Next to it are photographs of Alicia / Silvia rescued from family albums and now framed behind doors, drawers and peepholes that hide secrets. They are part of the sample The fat Silvia, my grandmother, exhibited at the former Superior Mechanic School of the Navy, where the largest clandestine detention center of the Argentine dictatorship (1976-1983) operated. The children, his former partner and several friends described to Ezequiel Yrurtia how that woman he did not get to know, Alicia Delaporte, her paternal grandmother. The artistic installation was born from the reinterpretation of his memories.
- How not to return I began to wake people and shout: He did not return! My mom didn't come back!
That July night, Virginia was ten years old. His brother Gonzalo, 12. They were with three other children and a couple of adults. None of them was his father: he had gone to Europe.
- We left cracking down some tracks. It was winter, I was barefoot and I screwed up badly.
Virginia remembers that they came to Sofia, the house where they were instructed to go in case something went wrong. They had learned the path of memory, just as they had learned to silence their own names, to call their own mother a stranger, to clean the weapons at home, to cry in silence.
- My old man is not that he came running when my old woman disappeared. Regardless of what happened, having an old man like that ended up shitting us.
Trumpeter by profession, the father distanced himself from his partner when he started military and crossed the Atlantic to Italy without her or her children.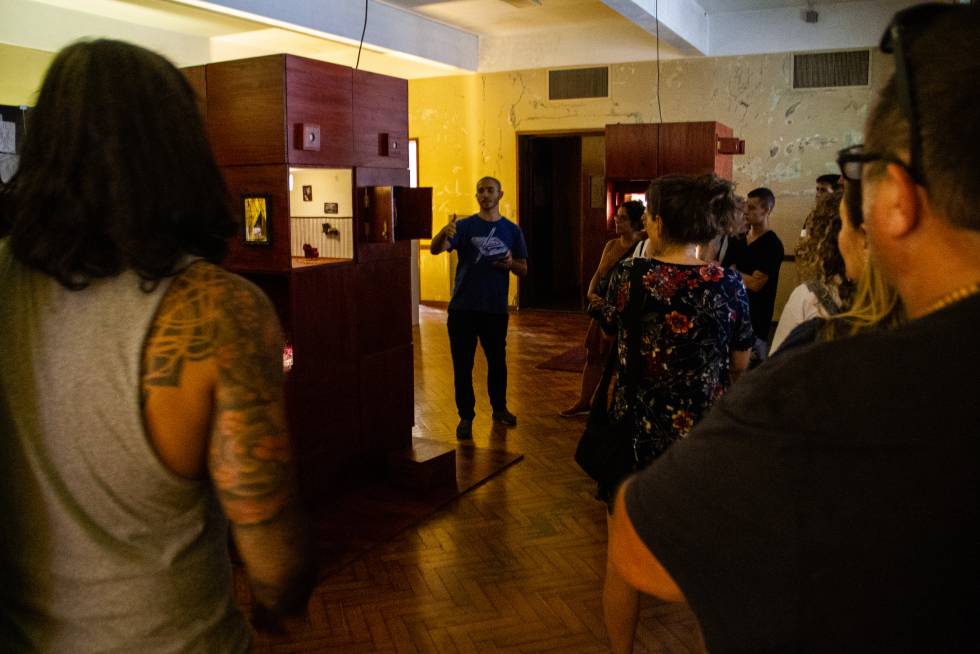 - She was involved in politics and all I said was: irá Look, you criticize what I do, but you may not be forever staying here. And so it happened. I abandoned my children, but she was abandoning them like me. She hoping to fix the country, I hope to fix the situation.
The voices and photographs, distributed in two large cube towers, form a polyhedral Silvia / Alicia throughout the exhibition. Memories full of love and hate intermingle. A brave militant who fought for her ideals and those of her children and, in turn, a person who put their lives at risk for that militancy.
A portrait of the couple on their honeymoon appears behind a door that cannot be fully opened and is reflected between broken glass. When a drawer is opened, the movement rolls a bullet and a cap over the photograph of the brothers playing. On the wall, over silhouettes of disappeared, visitors write messages of encouragement and demand memory to the 30,000 missing that human rights organizations believe caused the dictatorship.
Yrurtia had heard her grandmother's story since she was a child, without fully understanding her. He decided to dive into it when in 2017 he received an audio of the trial for his kidnapping and disappearance. In it, a doctor said Delaporte had cut her wrists with the wives and the military took her to the hospital and forced the surgeon on duty to attend her. "The statement is super strong, which happened within two, three hours in which he was forced to cure her and she asked him to kill her."
"My question to all the people I sat down was: Who is my grandmother? But I was not left with an immovable answer, but with a lot of answers. It was someone I didn't know, who I didn't hug, that I didn't feel. But at the same time I carry it with me every day. My Silvia is a grandmother's choice, I chose to approach, "says Yrurtia.
As the survivors of the dictatorship die, their descendants take over as custodians of memory so that crimes against humanity will never be repeated again in Argentina. "If history is a battlefield, today grandchildren begin to inhabit it. It is a look with fresh eyes, without the drama lived, and I think it has much to propose to that construction of memory, "he predicts.