"The fans are going to enjoy this Guaguas"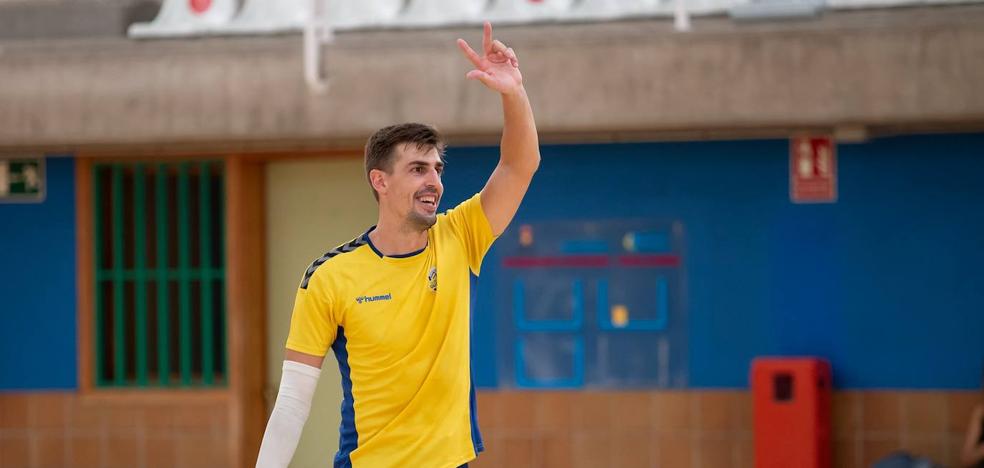 volleyball
Jorge Almansa, sure of the team's chances for next season
Jorge Almansa it is clear.
While CV Guaguas continues to prepare what is going to be the 2022-2023 campaign, sweating under the command of Sergio Miguel Camarero, the receiver from Cartagena stops to analyze what he expects from this course and what these first days of preparation have been like. For the ten yellow this season we have to work to the maximum with a more than obvious objective: to fight until the end to return the Gran Canarians to the top.
Almansa assures that "we are already a little tired after the first week and a half of work, but it is normal at this point in the summer.
You have to be a little tired now to be able to really come into the season in good shape.
«Little things are seen of what this team can be, although it is true that it is still early. Even so, we wanted to get back together and start working with our new colleagues. There is a tremendous desire and illusion to put the Guaguas back where it has to be, which is at the top. We are working hard to be able to achieve it in the coming months », she adds.
Almansa remembers the fans. «That they are with us and I would like to convey to them that they are going to enjoy themselves. The Guaguas strives to be the best in Spain and carry the name of the Canary Islands throughout Europe as far as possible. We are going to fight to put the Guaguas at the top at the national level and to dream of playing a great role in Europe."
"I ask the fans to come and support us, a team that aspires to achieve great things," he concludes.