The fall of the networks, a problem with increasing impact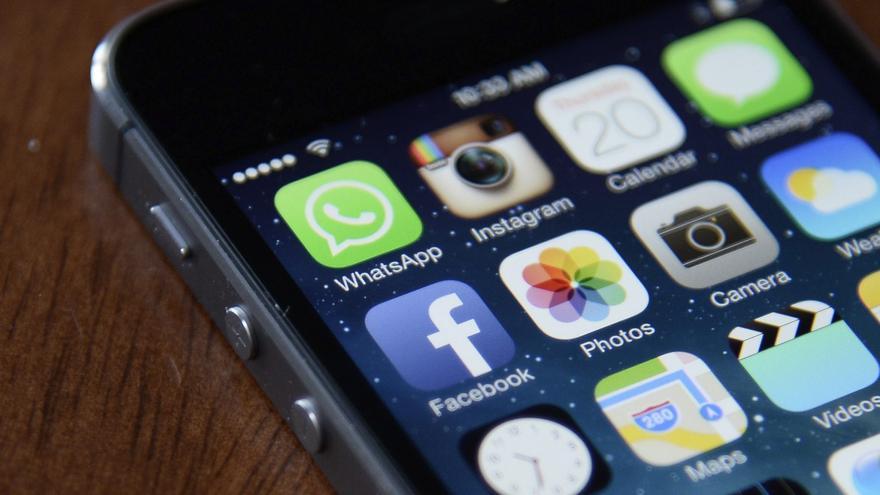 Far beyond leisure and mere entertainment, experts consider that a "blackout" of social networks What the one that occurred this monday It has very serious economic, social and even personal repercussions, since many of these applications are used as work tools on a daily basis.
Several experts consulted by EFE have also observed that these are free services that these companies offer to users, and that there is therefore no way to claim any damages, since the companies themselves warn when registering users – although few read it – that this service may be interrupted.
This Monday there were four of the main social and messaging networks most used in the world (Facebook, WhatsApp, Messenger and Instagram), belonging to the same company, which "fell" for more than six hours.
According to the president of the Association of Internet Users (AUI), Miguel Subías, citizens think that these "giants" are safe from this type of incident and each time they deposit more data or information in places like "the cloud" that offer this type of company "without stopping to read and to think that in the conditions of use they already establish that the service can be interrupted".
That service interruption occurs "without any responsibility"Subías has observed to EFE, and has affected that many people" pivot "their personal and professional activity on these networks, and some of them, such as WhatsApp, are replacing other tools traditionally used for communication and coordination in the workplace.
"We all have family groups and friends, but we also have several work groups", according to the president of the UAI, and has also explained the marked differences according to age groups, since the youngest users hardly use the mail electronic, telephone or sms.
Miguel Subías has warned that under the conditions "that we always accept and never read" figure that the company has no responsibility in case of service interruptionAlthough, in his opinion, this will change over time because some of these applications are consolidating as "basic" telecommunications services for citizens and that are provided in an almost monopolistic way.
Marc rivero, expert of the multinational cybersecurity sector Kaspersky, has underlined that all major providers suffer "downgrades" in their infrastructure, but in the case of global services such as those provided by Facebook, WhatsApp or Instagram they achieve "a lot of notoriety".
In statements to EFE, Rivero recalled that the fall suffered this Monday occurred after a failed configuration change that caused a cascading failure, but has opined that in this case, as it is a fall in services, the potential risk of a user data breach is "unlikely".
The computer security company Panda has released a note this Tuesday in which it analyzes what could be behind that blackout and if it could be a human error or a cyberattack.
"A human oversight"
According to this company, it is possible that there has been an undetected failure that has generated a cascade of errors and has ensured that the most common origin of large "falls"it is usually that:" human absent-mindedness", but also that it could have been due in this case to some kind of malicious attack.
And precisely this Tuesday, hours after the "blackout" of these social networks, the International University of La Rioja (UNIR) has released the results of an investigation on "Nomophobia", the irrational fear suffered by many people of being left without a mobile phoneloa stay disconnected.
The study, which has focused on a review of all the scientific literature that exists on this topic between 2010 and 2019, points out that women and young people are more vulnerable to suffering from that irrational fear of separating from the mobile phone.