The fall of the lava to the sea from the patrol boat of the Civil Guard Maritime Service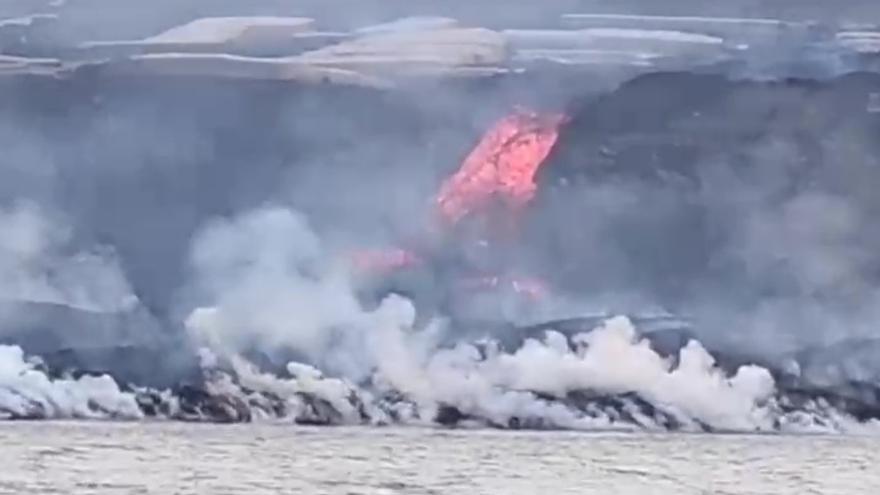 The lava emitted by the La Palma volcano since the beginning of its eruption on September 19 covers 338.3 hectares, including the land that has gained from the sea since the night of the 28th, according to the latest update of the European satellite system for terrestrial monitoring Copernicus.
The buildings affected by the magma amount to 981, of which 855 have been destroyed, according to this Copernicus count, which evaluates 29.8 kilometers of roads affected, of which 27.4 are destroyed.
In addition to the lava, Copernicus has measured the area occupied by the fallen ash, which extends over 1,752.8 hectares.
This update corresponds to measurements made on September 29 at 11:36 UTC, about twelve hours after the magma rushed down a cliff in the Los Guirres area and began to form a delta.