The fall of the Berlin wall, told by filmmakers and 'youtubers' | Television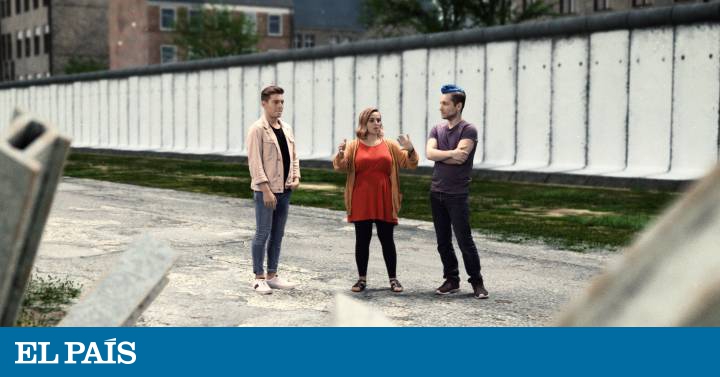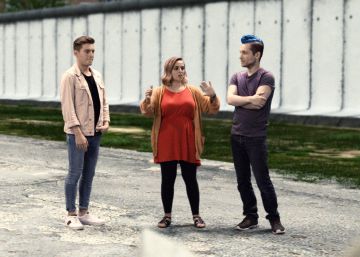 30 years ago one of the most famous walls in history fell in Berlin. One of the most famous walls in history fell in Berlin 30 years ago. A symbol, the construction and the fall itself, of an era polarized by the postwar period and the beginning of a new Europe. That historical moment was televised. There were many minutes recorded. Three decades later, television now remembers everything with the perspective of time and the chains offer this November 9 different ways to remember it. From the classic documentaries to a commitment to the latest technology.
Even YouTube has produced a special program. Virtual History: The Berlin Wall, It is available since last Thursday, and tells the story of three people whose relatives lived in their meats the separation of Germany. Now, they relive that era through virtual reality accompanied by a historian and three recognized youtubers, Riyadh K., Hannah Witton and Prayer. Three real photographs give way to a trio of stories that summarize the milestone: the excavation of a tunnel under the wall, the escape by the hairs of the secret police of East Germany and the raising of a German flag on the infamous wall.
Spanish Television will dedicate its night program on Friday and Saturday to Berlin. First, on Friday, History of our cinema He has scheduled two films with very different looks that reflect the Cold War era that led to the fall of the wall: After sleep, from Mario Camus, and Blood rhapsody, by Antonio Isasi-Isasmendi. And on Saturday, the public network will dedicate its theme night to the anniversary with two documentaries. Bernauer Strasse, a divided street, on one of the main routes by which the allies that won World War II divided the city in two. Part of the street was in communist territory: the sidewalk of an apple was of the allies and the buildings once the portal was surpassed was of the Soviets. Letters without signature remember the BBC program, of the same title, which was broadcast in the two Germanies and in which an announcer read letters sent from the eastern side of the wall of people who could not leave there.
The walls that separate the world It is also a new documentary series that opens on Movistar + channel # 0 on Saturday and begins with the visit to the remains of the Berlin wall today. In subsequent deliveries, the program has visited some famous walls that have broken countries, societies or families in two, at borders of countries such as Cyprus, Korea, Northern Ireland or Mexico.