'The fair price' jumps from Telecinco to Four due to the "programming adjustments" of Euro 2020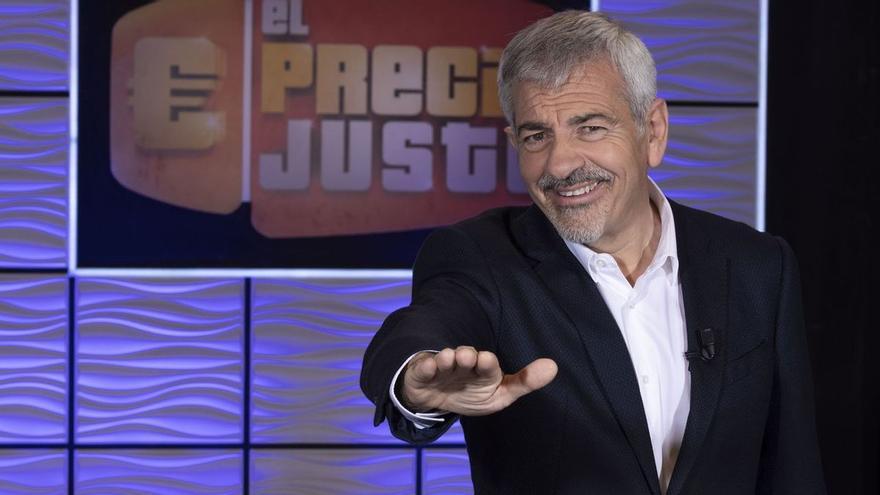 'The right price'jump from Telecinco to Four. Mediaset has announced that the contest Carlos Sobera change chain for a reconfiguration of your grill before the imminent arrival of the Euro 2020, which will start next Friday, June 11 with the opening match between Italy and Turkey.
"Given the programming adjustments for Euro 2020, 'The fair price' will be broadcast on Cuatro as of Monday, June 14," explains the audiovisual group on its Twitter account. In addition, it ensures that the recordings of the program produced by Fremantle, responsible for hits such as'Mask singer', "will be taken up later."
In this way, it is confirmed that 'The fair price' will continue to have a path in Mediaset, which places its trust in the renewed version of the emblematic format at guarantee the recording of new deliveries despite its low audience data.
The space has been broadcast since last April 19 in the slot from 8:00 p.m. to 9:00 p.m., previously occupied by 'Save me tomato'. The audiences of the space currently move around 12-13% share, lower than its predecessor and very far from those of 'Pasapalabra', which sweeps every afternoon with fees higher than 25%.
Spain-Sweden, on Monday the 14th on Telecinco
During the last days, Telecinco has begun to promote the debut of the Spanish team at Euro 2020, which will take place on Monday 14. Luis Enrique's men will face Sweden at the La Cartuja stadium in Seville starting at 9:00 p.m., a match that can be seen on Mediaset's main channel.