The fabulous female orgasm industry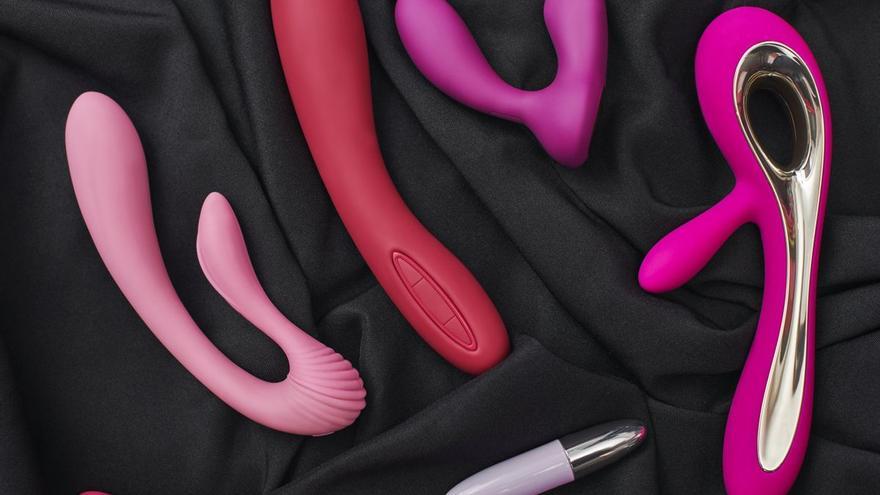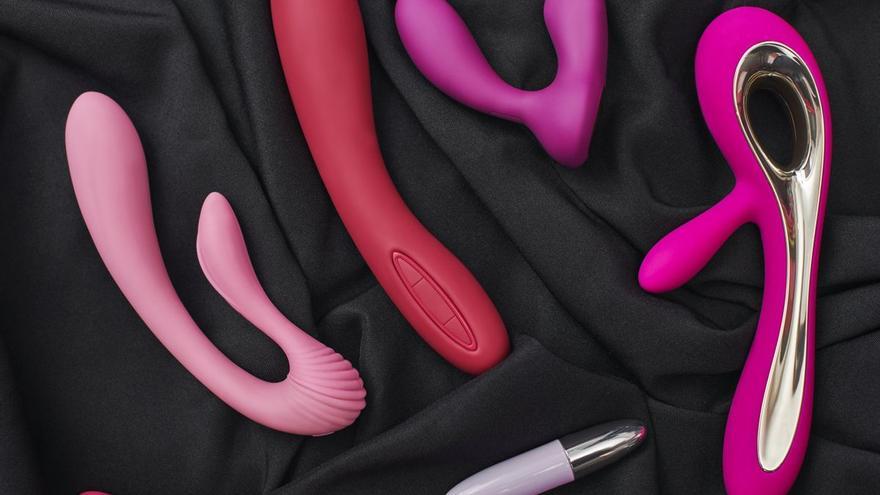 Something change. He has had to do it so that Sex toys will go from being an almost taboo object to being one more topic of conversation. Above all among women. It is they who, with their shopping, have raised the temperature of a market that, according to experts, still has room to reach climax.
The consulting firm Grand View Research has published a report in which it values ​​in 33,640 million the market for sex toys in 2020. They calculate that the annual growth rate would be around 8%. In this way, they estimate that for the year 2028 will reach $ 52.39 billion.
"Novel products for adults are gaining a general position in the sexual wellness industry with their increasing popularity among all age groups. Community acceptance Lgbtq and the growing interest among women to experiment with sexual wellness products is promoting their adoption and therefore driving the growth of the market, "the report notes.
IPO
This growth has promoted movements in the industry. Lovehoney, British manufacturer of accessories, merged in August with its German rival WOW Tech Group, a company that provides premium sexual wellness products. In this way they have created a company of about 1,000 million euros, Lovehoney Group, which in turn also includes Amorana, a Swiss company acquired in September 2020. "We anticipate that consumer demand will accelerate around the world," said Johannes Plettenberg, CEO of the group.
Another of the giants is LELO. This Swedish sex toy designer has been described as the Apple of the pleasure products industry. Now, according to an article in 'Bloomberg', he is studying going public in London. According to its sources, it could be valued at more than 1,190 million euros. Nor does Lovehoney Group rule out doing so in the future.
Women between 25 and 35 years old
In Spain, Platanomelon was born in 2015 with the aim of "democratizing toys". At that time, they explain, the "'sex shops' in Spain were dark, morbid places and they were not characterized by responding to the needs and desires of all people ". Since its creation, manufacture and market erotic toys, largely for women between the ages of 25 and 35 who purchase their first product to experiment As a couple or for them alone. They have ambassadors and 'influencers' who explain their usefulness and benefits for their more than 3 million followers on social networks. In turn, a team of sexologists attends "hundreds of daily consultations in the virtual community."
"From the brand we see sex as something as natural as going out to dinner, doing sports or going to the movie theater. Our goal is to help improve people's sexual life and partner complicity, and increase sexual self-esteem ", they assure.
The key to the Satisfyer
These companies sell all kinds of products. From remote control couple vibrators to bunny vibrators that stimulate the clitoris and the G-spot at the same time. Lelo, for example, has a gold vibrator valued at about 12,000 euros.
But if there is an artifact that has marked a before and after in all this history, it is the clitoral sucker. "It is without a doubt, one of the most revolutionary products in the world of erotic toys in recent years. As it is a new type of stimulation that, until then, had not been used in the sector, it attracted a lot of attention from people who either already had an erotic toy, or who had not yet been encouraged to acquire it ", they explain from Platanomelón, where they have their own sucker.
"It seems disrespectful to me that it does not come in the package with a mattress topper or new sheets. Outside of that, I highly recommend him, he is my best friend! ", Or" my house is dirty, my dog ​​is hungry, my friends miss me ... I am trapped in this pile ... but happy ", they are some of the comments you have received on Amazon the Satisfyer Pro 2 Next Revolution, The most sold.
In two minutes
In 2019, two million of these suckers, 440% more than the previous year. Sales they doubled in 2020. Social distancing served to make money. "Many women and people with a vagina (specifically 83%) claim to reach the orgasm in two minutes. And, in addition, they discover that they are multi-orgasmic ", reads the Platanomelón page.
"The Satisfyer was the toy that served to a great extent for breaking the taboo of female masturbation and seeking our pleasure for ourselves", Assures the journalist Ana Requena, author of the book 'Vibrant Feminism' (Roca Editorial) "That - he continues - has helped drive away shame and shame about what women have always experienced as something hidden or stigmatized, quite the opposite of men."
Liberation or capitalist product?
Of course such a success is always accompanied by criticism. As social media and word of mouth increased the popularity of this toy, some people have criticized it for being one more capitalist product. In a system in which immediacy reigns, where you can get a hamburger at home in a very short time at the click of a button, you can also reach climax in two minutes: something like the 'fast food' of orgasms.
"Capitalism, obviously, is in all of them. It makes me a little funny that the criticism is made just when we are talking about an object that serves for female pleasure and orgasm, "says Requena. The journalist emphasizes how "ironic it is that women reinforce the capitalism if they come in a minute ", when it is not questioned that men masturbate with different stimuli or achieve orgasm quickly.
A system that, he points out, "has many fronts from which a criticism can be made". But not this one. "Another thing - he points out - is that we make a broader discourse on pleasure and orgasm. The Satisfyer is one more object, but not the find to change our sexual life. It is not a substitute for personal interactions, or self-pleasure without instruments, or other toys. It's okay for us to claim all pleasures and orgasms. Sometimes we may want to have a fast and efficient one and, other times, something more leisurely ".
The centrality of the clitoris
The psychologist and sexologist Mentxu Abril Elissalt believes that putting technology at the service of sexuality and, specifically, "women's pleasure, is something wonderful". But can also limit, depending on the use made of it. "If I simply keep that the toy serves to satisfy me in 5 minutes, it is not promoting any type of self-knowledge," he says. I depends on the use that is given and from what point the person who uses it starts.
The specialist explains that not everyone reaches orgasm in two minutes with a sucker, nor is it only valid for the clitoris: also serves to play and stimulate other erogenous parts. Its success, in the opinion of the sexologist, also resides in the fact that "the clitoris seemed to be a secondary actor within sexuality and the vagina the main". "It has given it a lot of visibility and has spread even to women who did not use erotic toys or who did not give importance to sexual intimacy with themselves."
'Marketing' of genital "shame"
Of course, there are also companies and sectors that take advantage of this visibility. The troublesome canons of beauty - promoted in large part by an industry that has traditionally lived to squeeze female insecurities - are now pointing to the vulva, says the sexologist. Thus, surgeries are increasing and companies such as Two L (i) ps, for example, They offer what would come to be a very extensive facial routine, but for vaginas, with hydrating serum, creams and even scrubs. In countries like the United Kingdom, there is already talk of "genital shame marketing", that is used to create a new economic niche.
However, Platanomelón explains that both erotic toys have had an important role in female sexual liberation and vice versa. The influence is reciprocal. They remember that series such as' Sex in New York ', a pioneer in dealing with issues of female sexuality such as masturbation, or even '50 Shades of Gray', "without forgetting the very important rise of movements in favor of women's rights", are also keys to the success of an industry that still has a lot of margin.