"The extremes are possibly too much for us"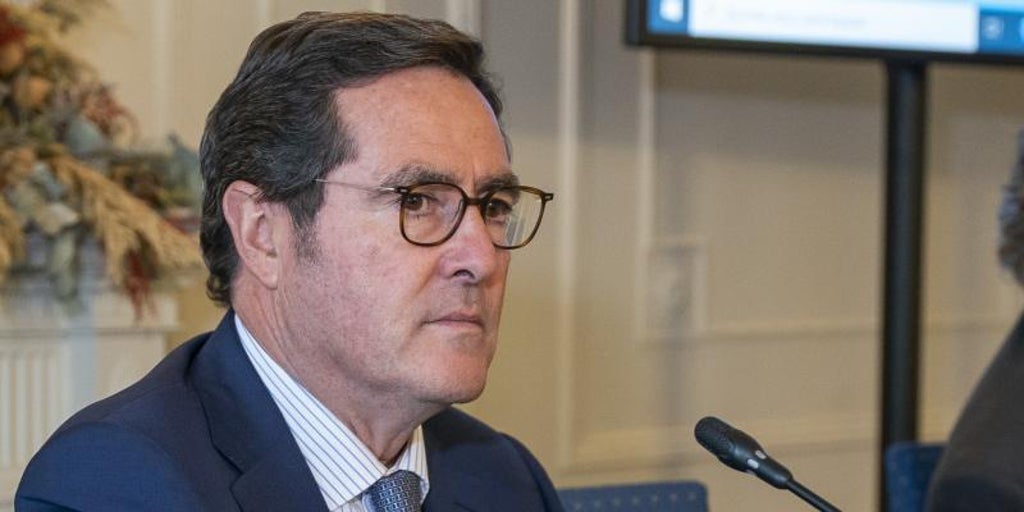 EP
Updated: 06/20/2022 19:14h
Save
RELATED NEWS
The president of the CEOE, Antonio Garamendi, has congratulated the popular Juanma Moreno for his "historic" victory in the
Andalusian regional elections and has interpreted that the electoral result reflects that the Autonomous Community "has voted moderation", ensuring that the extremes, possibly, "are left over".
This was stated this Monday during his speech at the XXXIX APIE Seminar 'Sustainability and digitization: the levers of recovery', one day after the Popular Party won the Andalusian regional elections.
Regarding the electoral result in Andalusia, Garamendi wanted to congratulate the Popular Juanma Moreno for having achieved "extraordinary" results and has recognized that the CEOE likes that "a moderate person" wins the elections, as it is, in his opinion, the Moreno's case.
«I like that he is a moderate person. Without going into the partisan fact, at this time for me the conclusion of yesterday's elections is that Andalusia has voted moderation. I don't care on one side or the other, but whatever the extremes are, possibly we have plenty », she has valued.
The popular Juanma Moreno obtained on Sunday the first absolute majority in the community since 2008, with 58 deputies and more than 1.5 million votes, against a PSOE that registered its worst historical result with 30 seats and Citizens (Cs) stayed out of Parliament after being a member of the PP in the first non-socialist government in the community.
The PP, which obtained more than double the number of seats and support at the polls in relation to the regional elections of 2018 (when it obtained 26 deputies and 20.8% of the votes), also slowed down the advance of Vox, which despite being the only force that rose in support along with the popular, failed in its aspiration to condition the Andalusian Government.
Asked if he would have applauded in the same way if the PSOE candidate for the presidency of the Junta de Andalucía, Juan Espadas, had achieved an absolute majority, the president of the CEOE has assured that if he congratulates Juanma Moreno it is for being a person moderate and that he is in favor of alternation and moderate candidates "on both sides".
«We work with moderate people and I am in favor of alternation. In everything that is the moderation space (which in this country is much larger than we think), I think that they will find us there and they have always found us (...). We think that the extremes contribute quite little. When you hear moderate messages from both sides, but moderate messages, whoever wins, I think it is something that this country needs", explained Garamendi, who has called for more agreements between the big parties.
The businessman has clarified that alternation is good and will work, in addition to Andalusia, in Spain. "The alternation, from moderation, is what makes us move forward", he has affirmed, to remember that the employers' association is currently working with »the Government that is in La Moncloa«.
View commentsTopics

Source link