"The exquisite can reach many people" | Culture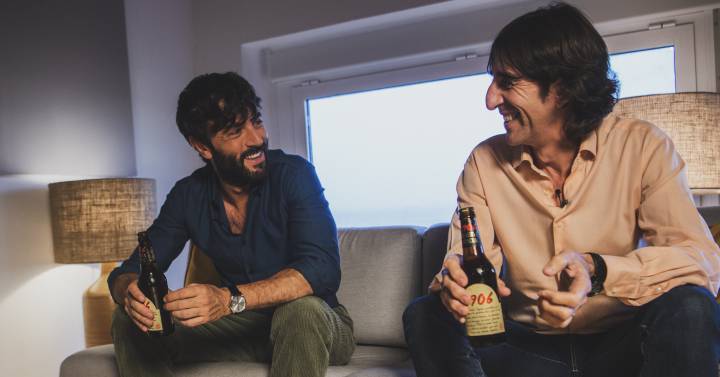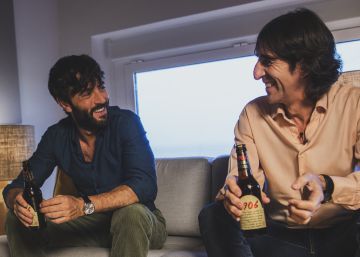 There are things that, from the outset, are born with the aim of targeting people wanting to taste the exquisite, the different, "says the poet Benjamín Prado to the actor Javier Rey. That group of people he refers to is not exactly small, it is of a great looking for special experiences, differentiators. It is what, although it sounds paradoxical or contradictory, they call the immense minority. A select club that could count to millions of people. "The exquisite can reach many people," sums up poet, while talking with the actor, shortly before presenting the short film they have made together titled Immense minority, the third chapter of the project Stories for a huge minority, in collaboration with Cervezas 1906, in which the writer converses with artists from different disciplines.
The short film and the presentation happened in the Nautical of San Vicente do Mar, in Pontevedra, an enclave known as "refuge of the musicians" because there they have played rock references such as Santiago Auserón or Iván Ferreiro. "Only I was missing," says Benjamín Prado, lyricist of many Spanish rock songs. Internationally successful artists who have delighted a small group by the sea for years. That environment perfectly summarizes the philosophy of the immense minority, "which is not measured with numbers, which is measured with ideas. It is not a vetoed or elitist place," said Prado at the beginning of the project, when he prepared an ode to the squid recipe which only carries squid from the Basque chef Diego Guerrero.
Javier Rey looks at that same audience when he works. "In the end, what we try is that when something comes from us, it goes to the vast majority of people," says the actor who embodied the drug trafficker Sito Miñanco in the television adaptation of Fariña and that now stars Hache, along with Adriana Ugarte, a miniseries with a similar theme, set in 1960 Barcelona. "But in the end it is not the majority of people who end up seeing your stuff. There is a minority that chooses to see what you are doing. And that minority looks for something particular, that fills him ", completes.