The example of Fátima Cruz: nurse and national bronze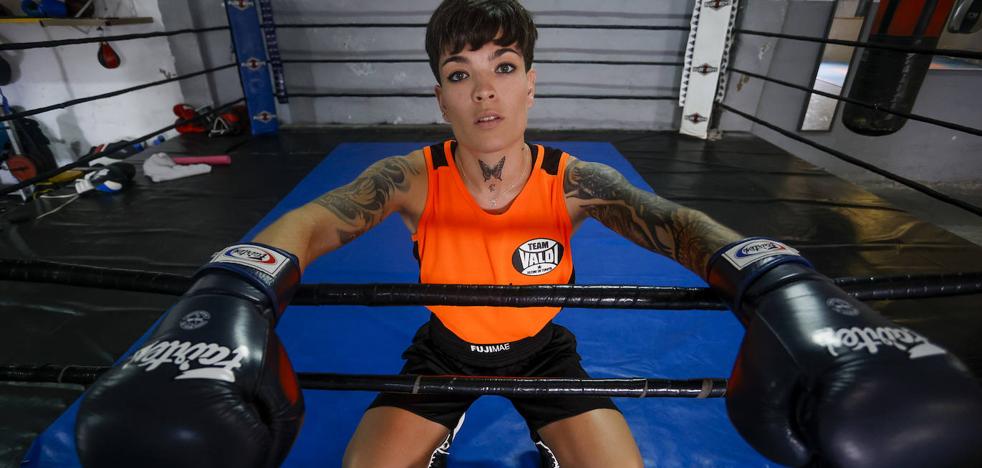 boxing
He completed his university training at the same time that he started in boxing. She is now one of the best in Spain and has been called the national team
Nurse Y
national boxing bronze. If you can, you will continue to broaden your intellectual horizon, formalizing your
pre-registration in Secondary Education and, as an alternative option, a
Master in Nutritionand also his career in the ring, already selected for a concentration with the national team.
There are not enough hours in the day for Fatima Cruz (Las Palmas de Gran Canaria, 1994)
develop all your talent and ability on account of a routine in which there is no respite.
«In the mornings in the office that touches me, because in my profession there is a lot of instability. Those of us who dedicate ourselves to nursing are numbers. They move us from one place to another without being able to opt as we would like for a contract that allows us to plan. And in the afternoon I do not forgive the training
in my club, Valvidia, in Tenoya.It is a life of sacrifices, yes, but I am happy because I give myself to what I like. And I combine it in the best way, seeking to improve myself and with a positive attitude », she assures.
"Since she was a child" she liked boxing and, after practicing numerous disciplines such as judo, swimming or tennis,
in 2019 he started with the gloves with Gustavo Sarmiento as a coach, who saw conditions for him from the first moment. «Gustavo always encouraged me and also advised me, when he stopped directing, that I continue with Valdivia, a fundamental decision because it could not have been more successful. I will always be grateful to Gustavo for everything and Israel is already like my family », he recalls.
Parallel to his progression in the ring, in the midst of a pandemic but without stopping to grow, he did not abandon the books either, concluding his university degree. His life project was right where Fatima wanted it. And there she continues, full of motivations and challenges, as she congratulates herself.
Appreciate what you have

"I consider myself privileged because what I do completes me. Outside of sports, exercising my vocation. And, in sport, practicing the most noble modality that exists due to the values ​​that it entails. Over,
It has gone better and better for me because I won a medal in the first nationals I attended and that brought the added prize of being able to be concentrated with Spain. Impossible to ask for more. I have worked very hard to achieve that, but I still value what I get », he argues.
Without pretending to be an example to anyone, he does not go with his simple and discreet demeanor, he does admit that
has broken with established formalisms. «Sometimes they have looked at me in a certain way because of my tattoos and many people did not like that I could dedicate myself to a branch as complicated as health and, on top of that, boxing at the highest level. It doesn't bother me that they do it because I know that there are very complicated things to change, but if I can help someone to overcome prejudices, I'm delighted.
Yes. I can wear ink on my skin, have gone to university, have my qualified job, live with the demands of sport and want to continue studying and training», ends.