The EU's Big Four present their recovery plans together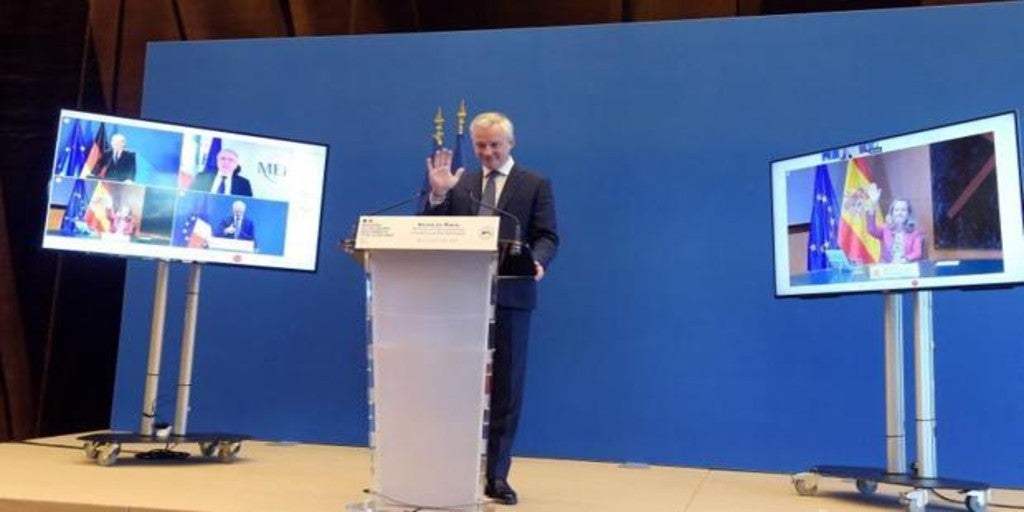 Updated:
Keep

The Economy Ministers of the four largest EU countries, Germany, France, Italy and Spain, have just announced in a video conference sending their respective recovery plans to the European Commission, with the intention of asking the community executive to speed up its processing so that the funds can be available by the end of this summer. Olaf Scholf, Bruno le Maire, Daniele Franco and Nadia Calviño appeared in this order to present their respective projects.
Calviño, unlike his three colleagues, has not spoken of any specific reform.
Scholf He stated that the four countries join "forces in a spirit of solidarity to face this unprecedented situation" and to take advantage of the "historic opportunity for Europe" that will not allow "creating more and better jobs." "We have worked hard to prepare the plans. It is good news that the big four who represent 250 million people, present your plans together». Germany, the minister said, wants to launch an energy change signal with massive investments in the climate field and digital transformation such as the development of hydrogen production, microelectronics and data processing, "open to the entire EU." It has also called on the countries that have not yet done so to deliver their reconstruction plans as soon as possible and to ratify the legislation on own resources that will allow the Commission to enter the debt market.
The French Le Maire France It has said that it considers the protection of citizens "decisive". The joint presentation "reflects the willingness to cooperate between the four countries on key issues such as hydrogen, 'cloud' or batteries. We must strengthen our cooperation so that Europe is more independent and because innovation is a key instrument for economies. ' He has also called on the Commission to rate the plans soon and for the money to reach governments "before the end of the summer." At the moment, he said "there are reasons to be optimistic about our future."
was the most specific on reform issues Among them, he cited plans to reduce administration bureaucracy by 40% to facilitate the operation of companies and the revision of the public works tender system, so as to reduce corruption and waste.
Calviño He said for his part that the Spanish plan has four essential elements,
energy transition, digitization, social protection and the gender element. The Spanish vice president awaits the arrival of the funds "in the second half of this year" and regarding their distribution, she cited a distribution of 40% for green policies, 30% for digitization, 10% for education and 7% for Investigation and development. However, he did not mention any specific reform.