The European Tourism Agency unleashes a pulse between several islands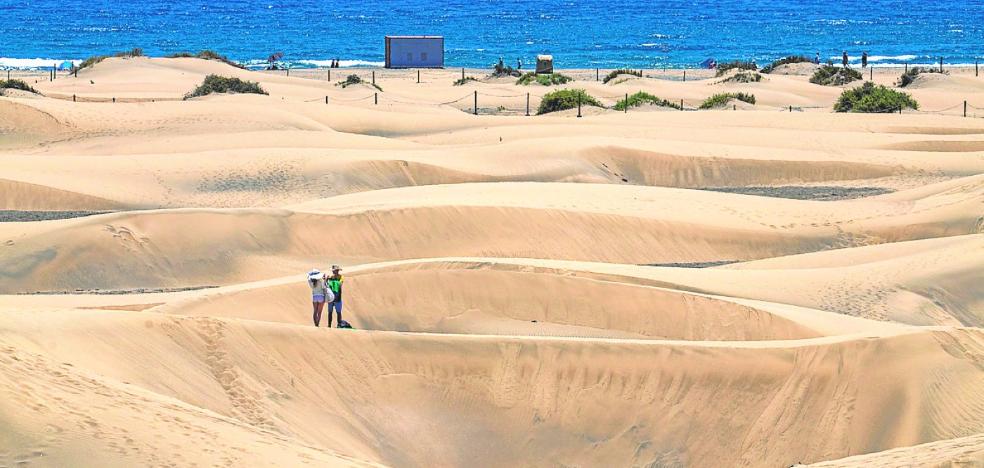 Fuerteventura, Tenerife and Gran Canaria have been nominated as candidates but only one will be chosen. the fight is guaranteed
Little could the Government of the Canary Islands imagine that the proposal made last year for the archipelago to host the
European Tourism Agency and that has the congratulations of the State, the rest of the outermost regions (RUP) and the national employers, the CEOE, were to open an internal schism between the islands.
up to three
-Fuerteventura, Gran Canaria and Tenerife- have applied but only one will be chosen to host this body of the European Union with which, after the pandemic, it is intended to support the tourism ecosystem, promote the Europe brand, guarantee the availability of tourism data, assist small businesses to access European funding and help the sector prepare for future crises.
The regional government is now facing a problem that is difficult to solve and in which many interests are at stake. All those who apply also consider themselves to be the ideal ones to host this organization, so the fight is assured.
The last to apply was
Fuerteventura. The plenary session of the Cabildo of the Majorera island approved on Friday to ask the Government of the Canary Islands and the European Commission that Fuerteventura be the one that hosts the European Tourism Agency. In its favor, being one of the islands most affected by covid and that the European Commission has recently chosen it as a member of the SmartDestination project and endowed it with Next Generation funds for the work carried out in the last year in the field of digitization and transformation.
In May, the plenary session of the Cabildo de
Gran Canaria which unanimously approved being a candidate as a result of a motion presented by the group Unidos por Gran Canaria-Canarian Coalition, defended by José Miguel Bravo de Laguna. As weighty arguments, the fact that the round island receives each year -without taking into account the exercises of the pandemic- 4.5 million tourists, the largest volume in Europe.
Tenerifefor its part, was the first to make a move and in November 2021 the president of the Cabildo, Pedro Martín, asked the Government of the Canary Islands to be the candidate of the European Agency.
According to Martín, being the first is already a reason to be chosen, to which is added the fact that it is the island with the highest air traffic in the Canary Islands (it has two airports).
Not only are the islands moving, but even the municipalities themselves are trying to take the lead in this matter, as is the case of Santa Cruz de Tenerife, whose mayor, José Manuel Bermúdez, has demanded that the city be the headquarters of the organization.
For Bermúdez, the place of the European Tourism Agency should be the capital of Tenerife due to the high number of tourists it receives and the commitment to the future that has been designed for the city.
The Government of the Canary Islands will be the one with the last word.