The European Parliament calls for common rules on teleworking to guarantee "decent" working conditions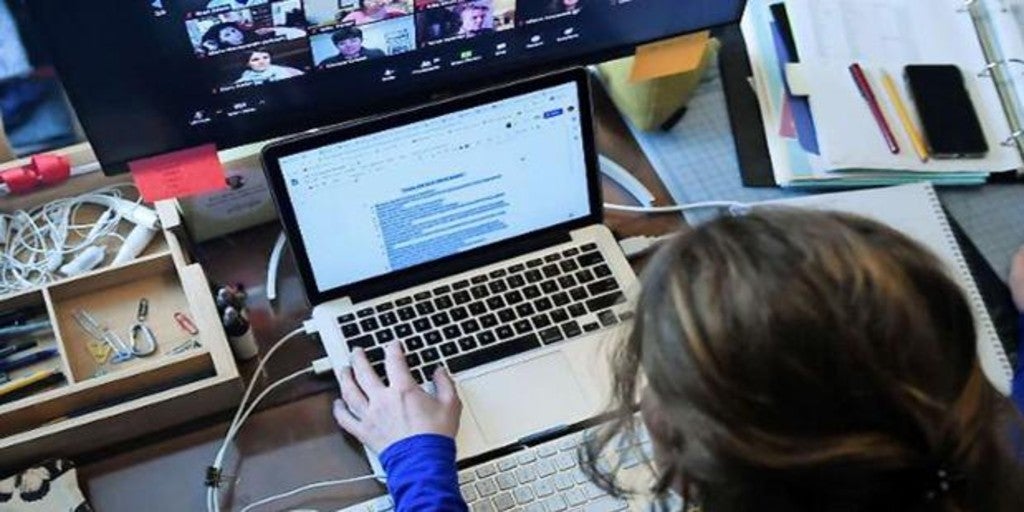 Updated:
save

The plenary session of the European Parliament has requested this Thursday that common guidelines and standards on teleworking be put in place to guarantee "decent" working conditions, especially in terms of respect to working hours, vacations, family conciliation and the "right to disconnect."
MEPs have approved a report on employment and social policies in the eurozone (466 votes in favor, 189 against and 32 abstentions) which points out that the pandemic "has highlighted the importance of digital solutions, in particular teleworking, and the need to establish standards in this regard at European level."
According to the European Parliament, properly regulated flexible work regimes, teleworking and jobs without a specific location «can play an important role in preserving employment, support a better balance between professional and private life, contribute to the reduction of CO2 emissions, improve employment opportunities for disabled people and serve as a tool to address rural depopulation.
For this reason, he urges the European Commission to propose an EU "agenda" on teleworking that includes a "legislative framework" to guarantee "decent" working conditions, among which he cites respect for working hours, vacations, conciliation and the right to disconnect.
In this context, the report advocates paying "special attention" to population groups that during the pandemic "have experienced the greatest difficulties in reconciling work and family life when teleworking", as parents with children, lone parents, and informal caregivers who provide ongoing care for dependent family members.
At a general level, MEPs believe that post-Covid labor policies should 'pave the way' for a new 'era' in which the EU meets its 'social' goals. Thus they warn, more funds must be allocated to make the recovery "innovative, socially fair and" environmentally responsible.
In the same vein, they suggest that Member States draw up "specific social progress plans" with "clear objectives" that inform what the social investments will be used for and how the principles of the European Pillar of Social Rights will be applied.