The European Parliament agrees on the reform of the carbon market, a key point of the climate plan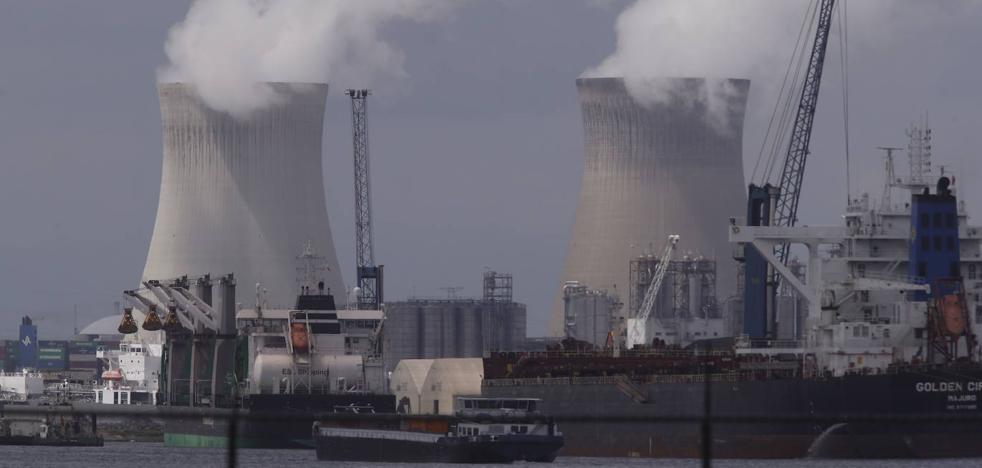 The European Parliament gives the green light to the gradual withdrawal until 2032 of emission permits for the most polluting sectors
The European Parliament took this Wednesday a fundamental step to achieve the reduction of emissions in the European Union (EU). The MEPs gave the green light to the reform of the European emissions market – which puts a price on the carbon dioxide emitted by the most polluting sectors in Europe – and a mechanism that penalizes imports of products whose manufacture generates large amounts of CO2. These two initiatives constitute the vault key of the EU's climate strategy and, now, they must be discussed by the 27 Member States to achieve their final approval.
Currently, the most polluting sectors are forced to buy certificates that put a price on the carbon emissions they generate. This system, called the emissions market, has been in operation since 2005, but with the favorable vote of the European Parliament, it faces a major reform.
An agreement between the European People's Party, the Social Democrats, the Liberals and the Greens allowed this Wednesday to establish a gradual reduction in free allocations until they disappear completely in 2032. These permits exempt certain plants from paying for the CO2 emitted in order to invest the money saved on the introduction and development of clean technologies. In Spain alone, more than 700 industrial installations benefit from an annual average of 47.6 million emission rights.
The plan finally approved in Brussels is more ambitious than the one voted by the European Parliament two weeks ago. The Socialists then rejected the proposal, in the face of various amendments from the Popular and Liberal groups, who wanted to prohibit the permits two years later and maintain them for the steel and cement industries.
In parallel, MEPs agreed on Wednesday to create a mechanism to impose tariffs on products from third countries whose production generates large amounts of emissions. Thus, European producers will be able to compete with those from outside the EU on equal terms and the transition towards cleaner energies will be encouraged.
Reduce the use of pesticides

For its part, the European Commission presented this Wednesday an initiative to reduce the use of chemical pesticides by half by 2030 and another to restore damaged community ecosystems, from forests to farmland or marine ecosystems.
According to the vice president of the European Commission, Frans Timmermans, the objective is none other than "to restore 80% of the ecosystems that are damaged", a proposal that does not imply the creation of more protected areas, but rather "goes hand in hand of economic activities.
As for pesticides, Brussels wants to tighten the rules to reduce their use and create a sustainable food system. According to this proposal, farmers must use alternative methods to pesticides and will receive compensation for this included within the aid of the Common Agricultural Policy. However, each country must establish its specific rules.