The European dream awaits Rocasa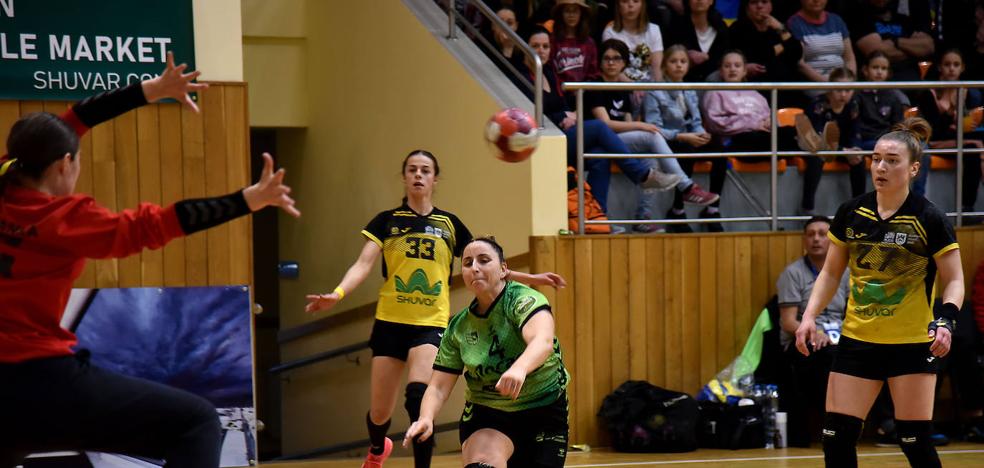 handball
This Sunday, a decisive match at the Antonio Moreno (12.00 noon) against the Ukrainian Galychanka to enter a new EHF Cup final
Rocasa Remudas will fight this Sunday (12:00 p.m.) to return to a European final, trying to overcome the semi-final tie of the EHF European Cup. Robert Cuesta's team fell by the minimum against Galychanka Lviv (20-19) and will seek to turn the series around, also relying on the mystique of Antonio Moreno
Rocasa Gran Canaria wants to play another European final and, for that, he has to come back. The yellows fell to HC Galychanka Lviv in the first leg of the EHF European Cup semifinals in a match that, due to the war in Ukraine, was held in the Czech Republic.
Despite the defeat, the result is more than traceable and the team from Teldense will fight with the warmth of their public to live a new magical day in the Antonio Moreno Pavilion.
The Ukrainians are suffering one of those situations where sport is more than ever in the background.
The war that is taking place on Ukrainian soil is, right now, the most important thing for Galychanka and its members. Even so, they are aware of what it would mean to play a European final in these turbulent times for Ukraine. That strength will be an extra to fight to get through this series.
The fundamental support of the fans

Robert Cuesta, coach of Rocasa, recognizes the significance of the quote: «It's all or nothing.
Winning more than 2 goals will qualify us and anything other than that will lead us to be eliminated from this EHF European Cup. The team is quite aware of the importance of the matchof what we are going to find, of what we have to do and he is eager to have a great match to be able to win this tie«.
«One of the things we must do to improve what we saw in the first leg is to be calm at times. Not wanting to do more things means that we will do better. We must have patience and the necessary point to read the game, "he added.
"It has to depend on us to be 100 percent focused. We must want and believe it.
Those are the 3 determining factors for this match: concentration, wanting and believing that we can get through this tie. Afterwards, there is a point that does not depend on us but on our fans.
We want people to come, to be with us for the 60 minutes and we need that eighth player. that pushes us to be able to achieve the result we want«, concluded the Rocasa coach.