The Euroleague of Sergio Rodríguez and Juan Roig | sports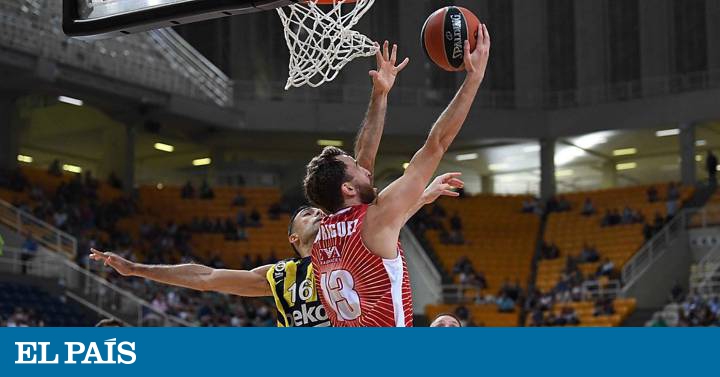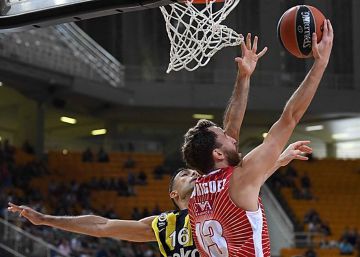 Admired Chacho:
I remember as if it were yesterday of the day you visited with me the children's residence of the Spanish Association against Cancer. It was one of your first outings as a player of the first team of Students and they didn't make it easy for you. With just 19 years, probably, you were not prepared for such a day. Who would be. However, one of the kids asked you the question that you had been studying for several years: "Sergio, how far would you like to go as a basketball player?" "We all dreamed of playing one day in the NBA," was your immediate reply. Then a residence worker raised his hand, and put you back in a hurry: "And why isn't the NBA made once in Europe?"
A new edition of the Euroleague starts this week. Of this beloved, discussed, controversial and exciting "best competition of the Old Continent", as always presented by Lalo Alzueta, his great voice on TVE for several years. And it turns out that, already in your thirties, you have become one of their icons. After winning the title with the CSKA of Moscow, and previously with Real Madrid, you have put yourself in the market and you are the great hope of Milan, after almost a decade of drought of the Italian teams at least among the four best in the continent. Mr. Armani, owner of the franchise, has convinced Ettore Messina to train you and enjoy again some delicious Tortellini in Brodo, his favorite dish. For the boring city of San Antonio in the United States it will always be difficult to retain a brilliant Italian executive, when they put an ambitious European project at their disposal, and so close to home.
And who says Milan, with Spaniards and Italians leading, says Madrid or Barcelona, ​​with a Sergio Llull who has resisted once and a thousand times having to work in Houston (and see that they have been chasing him for years), and with Nikola Mirotic putting the well-being of his family as one of the keys to his landing in Barcelona. We do not know if that family welfare is what will have made Nando de Colo emigrate from the cold Moscow to the hot Istanbul. Probably, in his case, a simple call from Zeljko Obradovic will have influenced him more, guaranteeing him the status of a European star. In the case of Nando, and knowing his family environment, only Juan Roig from Valencia could offer him something more palatable. With a wife and two Valencian daughters, your ex-partner declared in May the following; "What Valencia lacks is to have the Euroleague every year. It is a wonderful city, with a very good club. " Tell your friend not to commit more than a year in Istanbul, that Roig is building a pavilion for 15,000 spectators in his family's city.
Why not do the NBA once in Europe, Sergio? At 19 you didn't have an answer. Fourteen years later, great European players like Nando or you, mythical coaches like Obradovic or Messina, and businessmen like Giorgio Armani or Juan Roig are the big ones responsible for that possible and ambitious proposal.
Enjoy a lot in Milan.
You can follow EL PAÍS Sports in Facebook, Twitter or subscribe here to the Newsletter.