The Euroleague gives Valencia and Baskonia 20-0 wins against Zenit, who did not play for Covid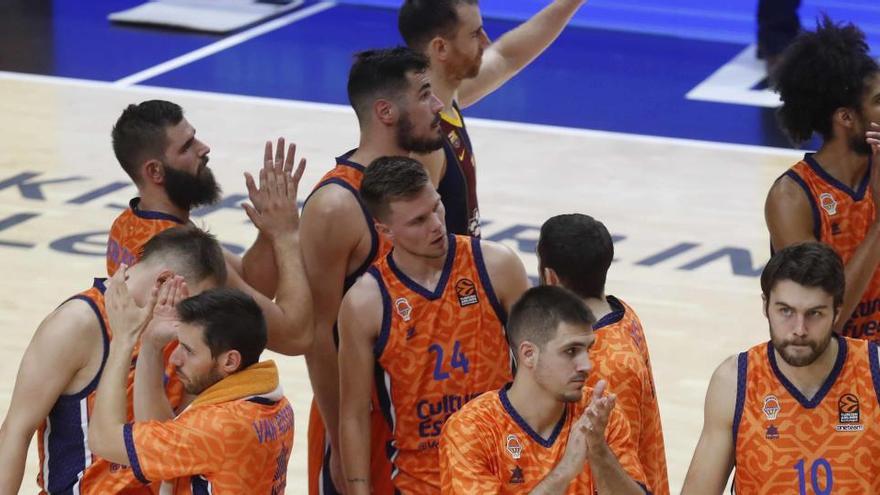 The Disciplinary Judge of the Euroleague has given up, by a score of 20-0, the games that Zenit was supposed to play this week against TD Systems Baskonia and the Valencia Basket, due to the pandemic that have prevented the Russian team gather eight healthy players in your squad
"The Disciplinary Judge has followed the Special Euroleague Regulations 2020-21 due to COVID-19 after Zenit St. Petersburg did not have at least eight players on the Authorization List eligible to play as a result of several players testing positive for COVID-19, "the Euroleague explained in a statement.
In this way, the Russian team, directed by the Spanish coach Xavi Pascual, loses positions in the standings after his great season premiere, in which he had added victories against two of the great favorites for the title, the Turkish Anadolu Efes and the Barcelona.
The beneficiaries are two of the four Spanish teams enrolled in the top European competition. In this way, Valencia Basket now has a balance of 3-1, while Baskonia is placed with 2-1 two days after receiving Khimki, another team badly affected by the coronavirus.
In addition, the Euroleague also announced the suspension of the Asvel Villerbaune-Red Star scheduled for this Thursday. As with Zenit, the French team does not have eight healthy players because of the coronavirus. For this reason, their match against Panathinaikos has already been suspended and the Disciplinary Judge is expected to give both duels to Villerbaune 20-0 lost.