The Eurogroup insists on supporting the energy transition despite the gas crisis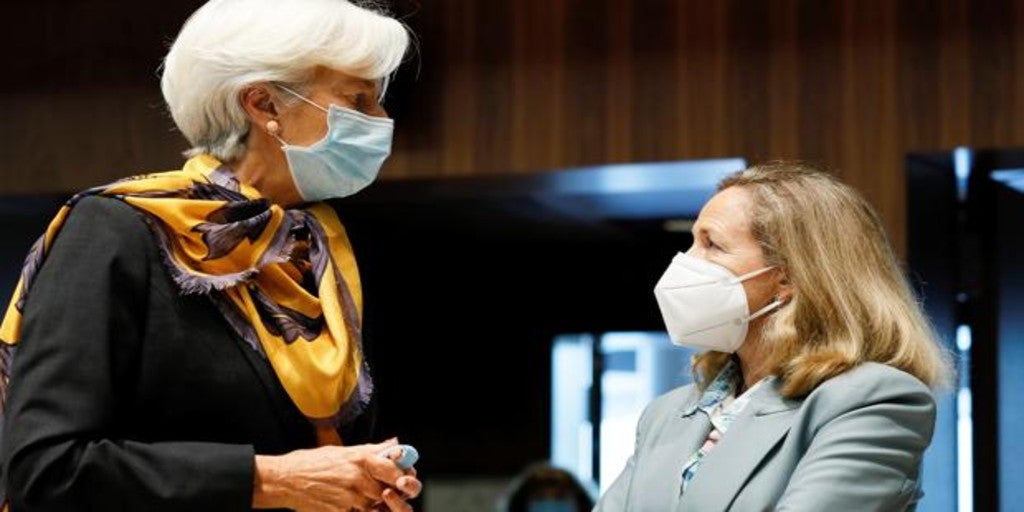 Correspondent in Brussels
Updated:
Keep

The ministers of Economy of the euro zone yesterday analyzed the economic situation in the light of the last events, centered mainly in the influence of the prices of the energy. Some ministers like those of Spain, Nadia calviño, or France, Bruno Lemaire, presented a proposal with some ideas to try to counteract the rise in prices and in particular the Spanish representative demanded an "urgent and strong" attitude on the part of the European Commission to stop the situation. The Commissioner for the Economy, Paolo Gentiloni, responded with a bit more calm and confirmed that in the coming days the community executive will present a package of measures that countries can use to moderate the market without violating state aid rules. But the message that everyone, including the president of the Eurogroup, Paschal Donohoe, repeated was that it would be a mistake to blame this situation on the European policy of the Green Deal. "The energy transition is not the problem, but the solution," Gentiloni said at the end of the face-to-face meeting held yesterday in Luxembourg.
The ministers analyzed the economic outlook as a whole with the idea that the inflation peaks that we are experiencing are going to be temporary. According to the commissioner, the outlook "remains positive, we have had a solid recovery in the second quarter and we hope that the data for the third quarter will confirm this" so he maintains his "optimistic outlook looking at positive prospects" despite the fact that inflation 'requires attention' which is projected to continue rising and falling in 2022. 'We consider it tentative, but it is essential that we keep an eye on it.'
However, most of the meeting focused on the issue of energy prices, which for the Commission are due to 'an extraordinary combination of factors, the most important being the phenomenal demand for gas from Asia, which determines the price of electricity in several countries. The characteristics of the wholesale market as an element of pricing did not mention them. In his view, the winter weather conditions will be very important to know how long this situation of high prices will last.
The Eurogroup considers it essential that there be a joint response to this crisis and not only from the community institutions as requested by Spain. Gentiloni confirmed that the commission is going to present a "toolbox" this week so that different governments can adapt the decisions they are going to take to try to lower prices. Between Donohoe and Gentiloni, a certain difference was noted in the nuance between the aid to the most vulnerable consumers described by the European Commissioner, while the Irish minister recalled that this situation is also damaging economic activity and companies. However, the two reiterated that the meeting maintained the consensus that "without minimizing the need for urgent measures, we all agree to reiterate that the Green Deal, that is, the energy transition, is not the problem, but the solution".