The Eurocup returns to Telecinco, 'laSexta noche' interviews Carmen Calvo and Cuatro bets on 'Perfect strangers'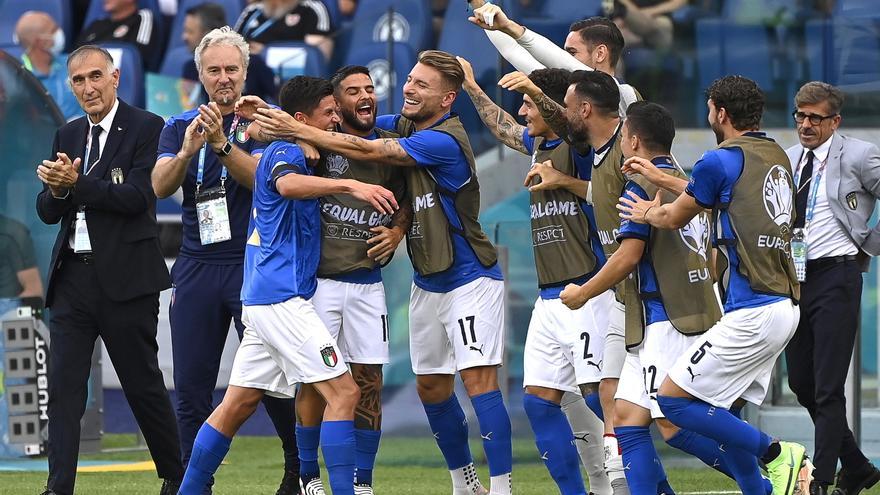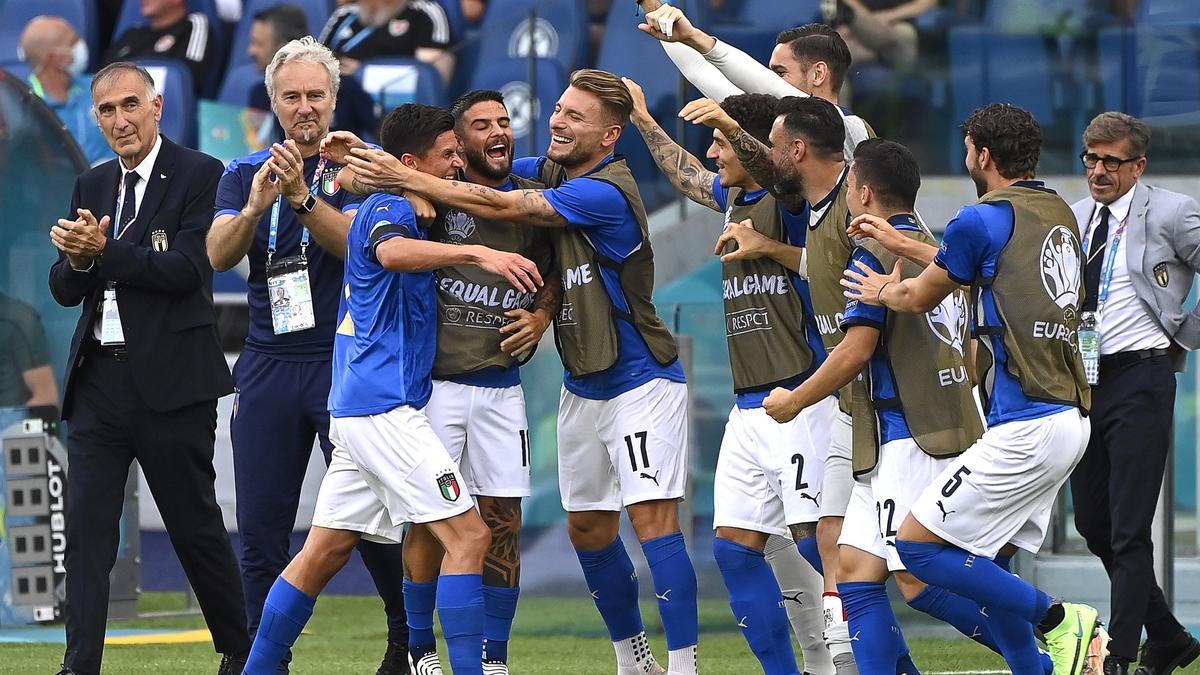 The Eurocup go back to Telecinco with the matches of the round of 16. The channel broadcasts the Italy-Austria tonight (9:00 p.m.), a match to be played at Wembley Stadium (London). After its completion, Jesús Vázquez will present a new installment of 'Top Star: how much is your voice worth?'.
Arguiñano and Perales accompany Carmen Calvo on laSexta
the sixth tonight emits a new installment of 'the Sixth Night' (9:00 p.m.). The space presented by Iñaki López and Verónica Saenz will have as a guest the First Vice President of the Government, Carmen Calvo. In addition, the chef Karlos Arguiñano and the singer José Luis Perales will also be present in the space in this new installment.
Bruce Willis is a suspect on Antena 3
A new pass from 'Seducing a stranger' arrives tonight (10:10 p.m.) at 'El peliculón' by Antenna 3. Tracking down the unsolved murder of one of her childhood friends, journalist Rowena Price (Halle Berry), she decides to investigate on her own. The main suspect is the famous publicist Harryson Hills (Bruce Willis). With the help of her friend and IT professional, the hacker Miles Haley (Giovanni Ribisi), and taking advantage of the anonymity of the Internet, Rowena hopes to do justice ...
The 1 from TVE bets tonight (10:10 p.m.) on the film 'Suffragettes'. The suffrage movement was born in England on the eve of the First World War. Most of the suffragettes did not come from the upper classes, but were workers who saw helplessly how their peaceful protests were useless. Then they became radicalized and, in their tireless struggle to achieve equality, they risked losing everything: their job, their home, their children and their life. The protagonist is Maud (Carey Mulligan), a woman who vigorously vindicated the dignity of women.
What's more, 'Perfect strangers' It occupies tonight (22:50 hours) the prime time of Four. Summer night, full moon night ... eclipse night. To enjoy the show, four couples gather around a table to dine, drink and forget their little troubles for a while. A magical night of friendship and laughter, or that's what everyone hopes, until suddenly an idea arises. Why not do something different and play a game? What would happen if mobile phones were left on the table, within everyone's reach? Calls, SMS, whatsapps, entire lives shared instantly by everyone. An innocent game or a dangerous proposal? Can the group of friends endure such a degree of sincerity, even if only over dinner?