The Eurocup, 'La voz kids' and 'Viajeros Cuatro', big bets of the night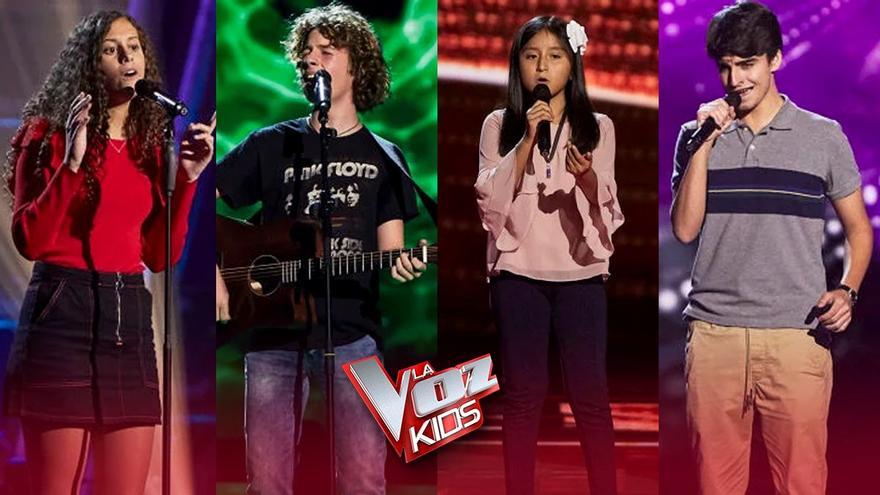 Mediaset turns one more day with the Eurocup. Telecinco The England-Scotland broadcasts tonight (9:00 p.m.), a match that is part of the second day of group D. After the end of the match, Jorge Javier will present a new installment of the 'Deluxe' (23:00 hours).
For its part, Antenna 3 premieres tonight (10:10 pm) the phase of 'The battles' of 'The voice Kids'. On this occasion, the 15 talents of each team will go on stage three by three and each coach will only be able to keep one of them, which means that only five will be chosen to move on to the next phase of the program. In choosing their best contestants, the coaches will have help from the best Advisors. Aitana will be David Bisbal's advisor, Beret will help Melendi, Blas Cantó will be Vanesa Martín's right hand and Rozalén will occupy the sofa next to Rosario Flores.
The fourth season of 'Travelers Four' He moves tonight (10:50 pm) to the islands of El Hierro and La Palma. The Los Tilos forest and the Caldera de Taburiente National Park, with the Roque de los Muchachos as the highest point on La Palma; and the biodiversity of the seabed of La Restinga and the juniper forest twisted by the effect of the trade winds will be part of this installment.
Cryptocurrencies under investigation at laSexta
For its part, the cryptocurrency fever will focus the new installment on the sixth from 'Research team' (10:30 p.m.). This week, the reporters of the program presented by Gloria Serra unravel the keys to a revolution that is not without risks. The deceptions have multiplied by a thousand. In the last month, the Civil Guard has carried out a score of operations against alleged virtual money scammers. Some are being investigated in the National Court.
Kevin Costner chases Robert De Niro in La 1
The 1 of TVE bets by the cinema with 'The untouchables of Eliot Ness' (10:10 pm). The idealistic federal agent Eliot Ness (Kevin Costner) relentlessly pursues the gangster Al Capone (Robert De Niro), the absolute master of organized crime in Chicago in the 1930s. Lack of evidence prevents him from charging him with murder, extortion and illegal alcohol trade But Ness, with the help of a pair of flawless cops (Andy Garcia and Charles Martin Smith) recruited with the help of a cunning agent (Sean Connery), will try to find some way to indict him for other crimes.