The Eurocup competes with 'Masterchef' and 'Survivors' in prime time tonight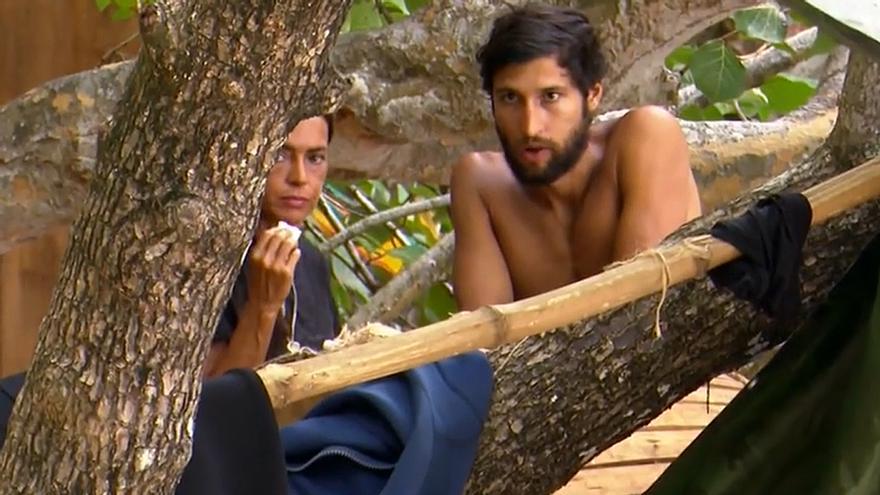 The third and last day of group D of the Eurocup concludes tonight in Telecinco. After their clashes against Croatia and Scotland, Telecinco broadcasts the Czech Republic-England (9:00 pm), a match that will be narrated by José Antonio Luque and will feature comments from Fernando Morientes and Aritz Gabilondo.
Anabel Pantoja and Omar Sánchez meet again in 'Survivors'
For its part, 'Survivors 2021: No Man's Land' shows tonight (9:40 pm) the reunion between Anabel Pantoja and Omar Sánchez, who will play their continuity at Playa Destierro against Lola and Palito. In addition, a new salvation ceremony will take place in which one of the three nominees (Tom, Lara and Alejandro) will be left off the list.
The 1 of TVE bets today (10:10 pm) for a new gala of the ninth edition of 'Masterchef'. After the double expulsion of Amelicious and Jiaping, this week the jury of 'MasterChef' will reward the most advanced student of the first challenge of the night with the golden apron. In the team event, the contestants will have to prepare an "olympic" menu and, in the elimination event, the black aprons will face each other in duels. In addition, Santiago Segura and Saúl Craviotto will visit the different tests.
The final stretch of 'Woman' continues tonight (10:45 p.m.) at Antenna 3 with a new chapter. On this occasion, as Bahar, Ceyda and the children were preparing to ring in the new year, the sound of a gun is heard in the apartment upstairs… Scared, Bahar runs off with one person in mind: Arif. He has to be safe, because she couldn't bear to lose him. What will have happened? Sirin, armed, and Arif were right now on the floor …
Jennifer Aniston, star on laSexta
What's more, the sixth opt this Tuesday (10:30 pm) for a new screening of the film of 'They say over there …'. Sara Huttinger (Jennifer Aniston), a young woman about to get married, returns to her hometown in California to find out the truth about a family secret. Apparently, the female characters in both the book and the movie 'The Graduate' are inspired by his grandmother and mother. But that's not the worst: little by little, Sara will be attracted to the mature heartthrob (Kevin Costner) who had relationships with them in the past.